Ten top tips – using call deflection to reduce call volumes
The contact centre should be at the heart of your customer service offering. It's both a first port of call for customers eager for an in-person response, and a place of last resort for others when all other avenues have proved fruitless. However, for many, it's a resource under pressure – suffering from increased call volumes, lengthier call times and broader incoming customer enquiries.
Introducing call deflection – the what, the how, the when
As a key cog in the customer experience wheel, it is essential that your contact centre is optimised to deliver effectively. However, it is not (and must not) be seen as the sole station in a customer's journey. There are alternative and more efficient ways in which to route a customer in order to resolve their issues – deflecting them away from the contact centre onto other, more appropriate, digital channels.
How you do this depends on your customer base and the nature of their enquiries. There is no one-size-fits-all approach here, but rather a range of tools and tactics that can, in any number of combinations, deliver the desired effect of reducing call traffic to your contact centre.
When you deflect a call depends on the nature of the customer's enquiry. Firstly, consider deflection before the customer has even picked up the phone – proactively outreaching or offering access to alternative digital channels that might solve their query. If this fails, and the customer still reaches for the phone, use the call wait time to highlight the different digital channels they can use, or use AI – such as voicebots – to complete simple tasks so you can better optimise your agent resources. If the customer still doesn't opt for another channel, consider the ways that you can minimise the length of time that they are on the phone.
Call deflection in practice – IPI's top 10 tips
A key starting point is to assess your customer base and understand what channels they are likely to use beyond the phone. This will help to inform your overall strategy and how you look to divert customers.
Here at IPI we have worked with numerous customers over the years to implement successful call deflection strategies. Here are our top tips:
Deflection before the customer picks up the phone:
1. Proactively contact customers, before they even realise they need to contact you. This is especially effective through 'agent-less' means like SMS and Email that can keep customers updated of progress, explain recent changes, issues, offers and so on, with links to self-service capabilities where possible
2. Introduce self-service through your website, allowing customers to carry out processes and update their account themselves
3. Use AI-enabled chatbots to allow customers to self-serve and find information from a pre-prepared knowledge bank
4. Create online communities for customers to share knowledge and help each other.
Deflection once the customer is waiting in line:
5. When customers do make contact and are waiting to talk with someone, use recognition tools such as Caller Line Identification to identify them while they wait, and use well-designed IVRs that can share pertinent information with them that can solve their query or arrange a call-back, satisfying their need to speak to an agent
6. Use voicebots to automatically complete customer tasks whilst they wait on the phone. A voicebot uses speech recognition technology to automatically complete simple tasks, such as change of address, or notify customers on delivery times, effectively deflecting calls away the contact centre.
Deflect part of the call:
7. Gather data from the customer prior to passing them on to an agent, through the likes of IVR, in order to effectively triage your calls, and divert them to the most appropriate department – lessening the overall call time
8. Introduce an automated ID&V process to take out some of the necessary call admin ahead of connecting the customer to the agent. This will save valuable handling time, allowing agents more time to focus on the important, complex content
9. Use conversation history to make the role of the agent, and the customer, easier. By securely presenting the agent with a customer's history with a brand – web pages visited, reasons for past calls, previous deflection points – an agent can resolve an enquiry more quickly, without having to get the customer to repeat themselves
10. Offer a call-back solution. Whilst this won't deflect the calls away from the contact centre, it will enable your team to better manage call volumes at a time convenient to them.
When done well, call deflection can effectively reduce the volume of traffic into your contact centre, leading to happier agents and a better overall customer journey – all at reduced operating costs.
To find out more about IPI and how we can help you create an effective call deflection strategy, visit our Send Me solution page or please get in touch here.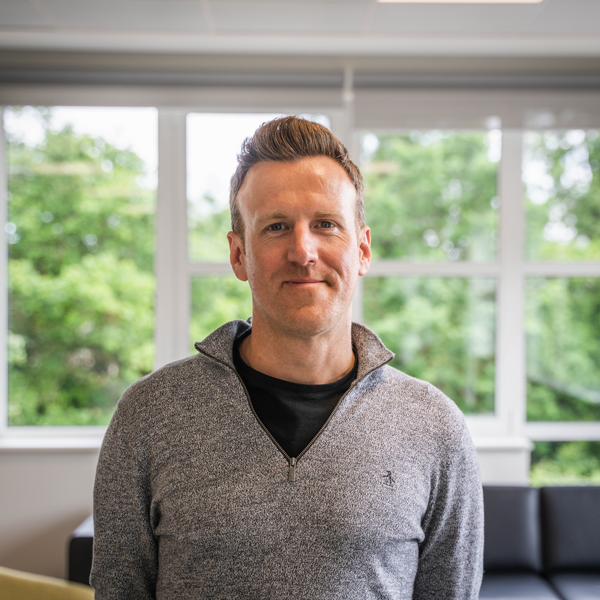 Craig is Head of Solution Consulting at IPI. With over two decades of experience in the dynamic world of contact centres, he's seen the industry evolve, and evolved with it. Craig's journey began with hands-on operational roles, focusing on technology, resource planning, and leadership.
Throughout his career, Craig had the privilege of collaborating with global brands, empowering them to harness cutting-edge technology and streamline their operations. Today, Craig leads Solution Consulting at IP Integration, where we leverage our extensive industry experience to help clients deliver exceptional customer experiences.