How we serve the

Retail Industry
Connect the customer journey – Give them a personalised experience which will earn you loyal and repeat customers.
As retail customers make a dash to digital, channels like social media, web chat and chatbots have never been more important – but for many, the retail Contact Centre isn't evolving fast enough and customer expectations aren't being met. Why? Siloed and unintegrated digital channels. All frustrations IPI can mitigate.
We can help you to harness the power of AI, enhancing your operations and transforming your customer experience.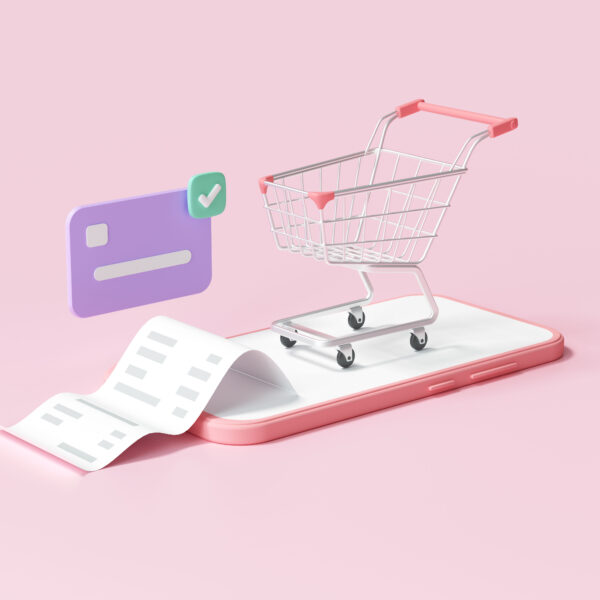 How we can help you to optimise your retail Contact Centre
Retail organisations across the UK look to us to implement personalised, omnichannel strategies while overcoming the challenges of disparate IT systems and out-of-date processes.
Intelligent
automation
Retailers are on a path where using AI is slowly going from being a choice to being a necessity if they want to stay in the game and keep up with consumers. Boost customer satisfaction with AI-powered tools like chatbots and virtual assistants to engage with customers in real-time, provide 24/7 support and offer personalised recommendations.
Assess the opportunities for AI in your operations at IPI's AI Cafe.
Learn more
Customer
loyalty
Fixing the issue of waning brand loyalty starts with understanding customer expectations and their journey with you. We help retailers to create data-driven strategies that deliver customer value through personalised interactions at different stages of their journey.
Happy

agents

= happy

customers
Evolving
customer expectations
With 42% of customer interactions now spread across social media, web chat and chatbot, 65% of consumers feel that digital experiences do not exceed expectations and retailers are being forced to innovate quickly to stay ahead. We work with retailers across the UK to meet and go beyond these ever-changing expectations.
Workforce
productivity
Our goal is focused on enabling agents to serve the needs of customers as quickly and effectively as possible. Our Workforce Engagement Strategies ensure that you always have the right number of people with the right skills, doing the right tasks at the right time.
Exceptional

customer engagements – Connect the customer journey
Security &

compliance
Our expert security team understands all of the complexities that go into protecting retail companies. From GDPR and PCI DSS, through to network security and disaster recovery solutions, we have you covered.
Cost
optimisation
Reducing cost to serve while still delivering a great experience is critical in today's market. From process automation through to omnichannel self-service strategies, we are experts in delivering solutions with proven ROI.
Automated
Pause & Resume
Boden uses Pauseable to achieve compliant call recording by automatically pausing the recording during the payment process when confidential card information is being exchanged. This ensures sensitive data is never recorded, helping to ensure PCI DSS compliance for their Contact Centre.
Consultancy services for
Retailers
Our consultancy and technology solutions help retailers capitalise on existing investments and provide guidance on digital and cognitive solutions that improve efficiency and profitability.
""Our experience with IPI has continued to be a positive one. The implementation of Genesys Cloud has brought an air of excitement to our contact centre teams, delivering new features and functionality to ease day-to-day roles. Commercially, the transition has been a huge success, driving savings and enabling flexibility through our move to the cloud. Finally, and most importantly, our customers have continued to experience the smooth customer journey that they expect from our brand.""

Lalit Mandalia, Head of Technical Services at Boden
""Under normal circumstances, IPI and Genesys' speed of delivery would be impressive, but bear in mind that at the time of the system's migration our teams were dealing with a surge in enquiries across the business – via phone, email and social media. During these unprecedented times, our new cloud-based system from Genesys has enabled us to carry on helping our customers when they need it most. Without IPI and Genesys' exceptional support, continuing business as 'normal' would have been near-impossible, let alone carrying out our additional outreach activities to help vulnerable members of our local communities.""

Adrian Morley, Operational Change and Integration Manager at Co-op
""IPI has been more than a supplier to us – they are a valued partner that will continue to help us meet our goals over the years to come. IPI's knowledge and expertise around contact centres is unrivalled in the industry, and they both understand the challenges we face daily but also the solutions and services that enable companies like ours to succeed. We look forward to working in partnership with them in the years ahead.""

Paul Kenyon, Connect Services Manager (Data & Voice)
""IPI have been one of our longest-standing technology partners, and over the past ten years, their support, knowledge and expertise have been invaluable. Not only has the team been able to comprehensively manage over 2,000 PBXs across a highly complex estate while maintaining a high level of engagement with us, but just as importantly, IPI's integrity and values are aligned to our business success which goes a long way to strengthening our partnership.""

Paul Kenyon, Connect Services Manager (Data & Voice) at Co-op
News
Retailer selects IPI's Contact Centre as a Service solution to evolve telephony operations and begin its migration to the cloud 12 September 2023, London – IPI, the Contact Centre specialist...
Blog
Learn the steps to ensure your Super Agents are engaged and empowered rather than hindered by your processes and tools.
Upcoming Event
7th November, 2023
Join us for our first IPI Spotlight event, illuminating the future of CX excellence in a face to face series, spanning the north and sound of England!