Best practices for achieving efficiencies and reducing cost to serve
Today's media remains saturated with news of rising interest rates and inflation. From increased food bills to soaring mortgage costs, the plight of British consumers looks set to continue. However, it's not just individuals who are struggling – the problems are just as acute for organisations. Indeed, the "cost of doing business" crisis is affecting businesses up and down the country.
From rising costs of borrowing to high energy bills, the pressure is certainly on and, from conversations with our clients and prospects, it's clear that it's being felt across all industries and sectors.
Changing market drivers
Typically most clients come to IPI for its digital transformation expertise, particularly its experience of delivering innovative contact centre, cloud and connectivity services and solutions that boost customer and employee experiences, as well as drive efficiencies. Those conversations typically start by looking at a particular pain point and how IPI can help to address it, using a combination of people, process and technology. Today, we are seeing more of those conversations begin with the question: "How can we make our operations more efficient?", looking to counter the challenges posed by the cost of doing business crisis.
One recent conversation highlighted this very issue. Our client was incurring high energy costs – even at 2am with low/zero user usage – and as such they wanted to rethink how they conducted their operations going forward, as long term, their existing approach would be unsustainable. Ultimately what this client was looking for was ways to reduce their cost to serve. With energy bills skyrocketing, change was needed. But how can it be done?
Reducing the cost to serve
Even outside of current market conditions, making operations more efficient makes good business sense. However, tackling such change can feel like a daunting task. Although it needn't be.
Taking into account the current climate, here are our best practice tips for achieving efficiencies within organisations:
Migrate away from on-premise infrastructure – move traditional on-premise IT services to the Cloud or to SaaS services to reduce capital expenditure. Taking away the cost of a hardware re-fresh, as well as the direct costs of power and cooling, and moving to a more flexible model where you can scale, will be more beneficial from a cost and revenue perspective. If the model works and your organisation thrives under such an approach and needs to expand, you can scale up the resources to deal with demand. Alternatively, if you need to scale back demand during, for example, a recession, such as the one we find ourselves in, you can easily do so and recoup valuable costs. This approach effectively enables organisations to "right size IT" to meet business demand.
Outsource your IT – many organisations today struggle with a lack of dedicated IT personnel in the business. By outsourcing the IT function to an external provider, organisations can benefit from access to more qualified and more experienced engineers who can properly enact change. These teams are used to handling complex and transformative projects that can help you drive efficiencies within the business and advise on the best path to get you there.
Both of the above can help you to reduce cost by "right sizing your IT" and to gain access to a wider pool of talent than you can attract into a standalone business – giving smaller businesses the opportunity to benefit from the same systems and services as larger organisations.
Right size your IT and grow your customer experience
In our 20 plus years of experience in the sector, we have helped hundreds of companies through turbulent periods. From recessions to booms, we are always there to help navigate our clients to a successful resolution. By moving IT infrastructure into the cloud, organisations can benefit from flexibilities within the system that enable them to scale up or down as demand dictates – without paying to power up, cool, or even update, their equipment. Placed in the hands of an outsourced IT department will enable further efficiencies by providing access to a team of experts who can trouble shoot any problems simply and easily.
By implementing technology which is more robust and resilient, organisations can allow their users to focus on their jobs, be more productive and go that extra mile for a customer – delivering a better overall customer experience that will set them apart from the competition in a very challenging market.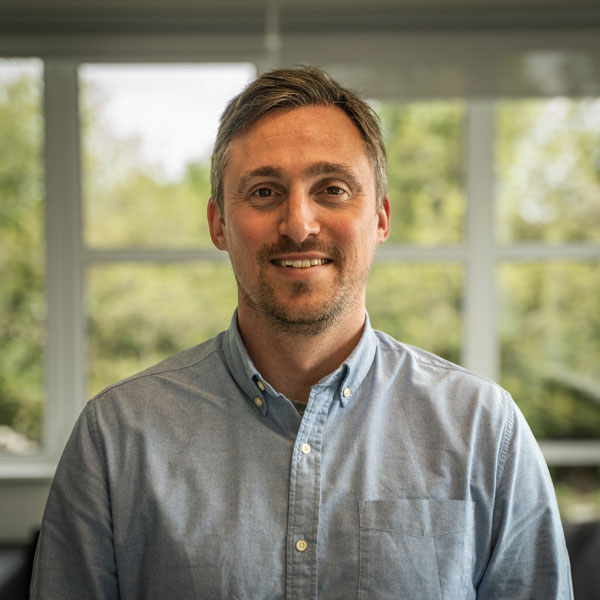 Rich is the DX (Digital Experience) Solutions Director at IPI. With 14 years within the Telecom and MSP industry, he is a strategic leader with a focus on delivering inhouse capability in Cloud, Voice, Connectivity. Previously Head of Data Business at Six Degrees, Rich is now focussed on making IPI a leading Managed Services Provider.