Taking a closer look at IPI's people initiatives
You may have read that IPI has recently been named one of the Best Companies to Work for 2022, an accolade of which we are hugely proud. This is the second year we have been awarded this honour, this year progressing from a two- to a three-star rating, the highest accreditation possible.

So today we wanted to take the opportunity to shine a spotlight on our people initiatives and highlight some of the practices that make us a great place to work.
Introducing IPI Connect and Collaborate
This year, in the aftermath of the pandemic, IPI's senior leadership team felt that a key focus, and therefore the theme for the year, should be to Connect and Collaborate – i.e. getting our people back together. Our workforce is split equally between office-based workers and those working remotely, so ensuring that the full team feels connected is essential to our ongoing success.
Theme established, we built the concept out to centre around four core pillars:
IPI Social
Wellness
Charity partnerships
Community
The key to success for any people initiative is, of course, having your people involved, so we turned to them to flesh out the details – hosting workshops in London and Manchester to understand how IPI should realise this plan amongst our office- and home-based people.
The result of these discussions has shaped our current Connect and Collaborate programme. These are the initiatives that make us stand out as one of the best places to work in the UK. Here are just some of the plans we have in place, which have been built with and for our people:

IPI Social
A large part of our Connect and Collaborate initiative is focused on bringing together our office- and home-based people. This year we have placed a strong emphasis on team building. With culture such a huge part of what makes us tick as an organisation, and the understanding that working from home is here to stay, we believe it is really important for our teams to regularly get together both during and outside of working hours – creating bonds that will enhance their collective work-life and drive better collaboration. Within the office, we host a number of events designed to encourage everyone to attend. This year has seen the introduction of the first IPI Family Day, which was held in our Reading offices and which brought together IPI team members and their families in an informal gathering with a barbeque, ice cream van, a petting zoo and games for the kids – both big and small! Outside of work, we have established the IPI Social, which is a series of quarterly events sponsored by members of the leadership team. The quarterly event is voted for by our people from a long list of varied suggestions that came out of the workshop. The most recent events saw rounders in Reading and 'Pong & Puck' in Manchester. Axe throwing, wine tasting and 'It's a Knock Out' are still up for consideration too!
Wellness
We see the wellbeing of our people as a critical component of our operations. It seems our people do too, as when we asked them for their ideas on how to better bring wellness into the workplace, they provided them in abundance.This year we hosted our inaugural Wellness Day, which included on-site massages, nutrition workshops and smoothie bikes. Building on this, and our weekly internal Wellness Wednesdays emails which offer a different focus on wellness each week, we now have a 12-monthly schedule of activities covering the full spectrum of wellness.
Charity partnerships
IPI has supported UK Youth for three years now, organising a variety of events to fundraise for the charity. From walking the Three Peaks this month to '5k your way' – an initiative which sees IPI-ers completing a 5km distance each day, every day throughout the month of December, by whatever means suits them: running, rowing or cycling – IPI is committed to raising funds for this charity.IPI also hosts regular fundraising events across the company. The charity bake-offs have proved to be very popular, probably due to the number of budding Mary Berrys and Paul Hollywoods we seem to have in our team!
Community
Whilst fundraising is a huge part of our charitable outreach here at IPI, it's equally important to us that we support our local communities from a practical perspective. We have already offered our support to The Mentoring Lab, delivering after-school mentoring sessions to help 10–17-year-olds develop new skills and an understanding of how to make a career in the technology sector. We have also partnered with Leap Mentoring to help provide one-on-one mentorship – focused on academic guidance, career advice, and leadership development – for young students/professionals in STEM and related fields.The IPI company workshop also uncovered a host of additional ideas on how to enhance IPI's support within the community. We have established community ambassadors across our London, Reading and Manchester offices, with an additional representative for our virtual team. These ambassadors will work with a wider network of people within IPI to deliver community initiatives. One upcoming project will see IPI sponsoring a local girls' football team in Reading.
Our people make us exceptional
As a company, we are only as good as the sum of all our parts. That is why we put so much time and effort into investing in our people. We want our people to enjoy coming into work every day – virtually or otherwise – and we want them to feel fulfilled in what they do. We feel that by investing in our internal practices and supporting our external communities, we become a stronger organisation. And while our recent three-star ranking has buoyed us considerably, we won't be resting on our laurels. So, watch this space to find out what we do next!
If you want to find out more about joining IPI, please get in touch here.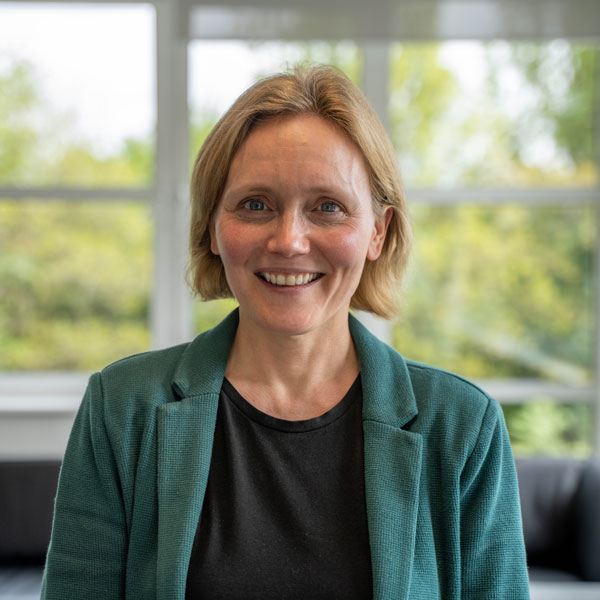 Lisa is the People Experience Director here at IPI. She has 20 years HR experience in dynamic, multi-national technology businesses, which lends itself well to IPI where she brings her experience as a commercial HR Leader and Strategic Business Partner to create a truly exceptional workplace. Lisa specialises in talent acquisition & development, culture & engagement, M&A and TUPE.
Lisa drives the morale and wellbeing culture at IPI and champions a '5k your way' challenge.