Alexa and Siri need no introduction. You've already met. You've asked them to do things. You've likely listened to their (bad) jokes. But most importantly, you've already seen what they and their counterparts – Bixby and Cortana – are capable of. Yet while you have tested them in a personal capacity on your phones, smart speakers and computers, how do speech analytics tools translate in the business environment and more importantly, over at the contact centre?
Ultimately, speech analytics is about uncovering information that has previously been obscured. With speech analytics you can turn thousands of hours of call recordings into actionable insights. Instead of wasting time listening to calls and scoring interactions, you can instantly count instances of phrases, search for anomalies and identify your top-performing agents.
There are hundreds of use cases for speech analytics. Most interesting for our purposes here, is the impact that this technology has on customer experience.
Customer experience is king
Speech analytics is a powerful way to quantify the customer experience, both in terms of your successes and your challenges. Afterall, how can you be expected to improve the customer experience if you don't know what the customer's experience actually is?
1: Improve customer loyalty. People frequently abandon suppliers who fail to meet expectations. And your contact centre is a key part of this value equation. Speech analytics can help you resolve the problems and failings that cause customers to walk away.
2: Improve first call resolution rates. Customers who have to call twice, or more, to resolve a query, may not remain customers for long. Speech analytics can help you identify customers who call more than once so you can investigate the reasons why they didn't resolve their query the first time.
3: Identify customer communications issues. Are your automated customer emails including broken links? Or do your invoices include a phone support number that has been replaced? These kinds of customer communication issues often come through to the contact centre, so can be easily identified and remedied with speech analytics.
4: Limit cross channels. Few things are more frustrating than having to switch channels and repeat the details of your query – especially if the customer is struggling with a complex problem. With speech analytics you can easily find the issues that are forcing customers to cross channels.
5: Pinpoint broken processes. You can search for phrases that indicate a complaint or a mention of another channel.
6: Understand escalation points. What makes customers demand a supervisor? Can these kinds of issues be anticipated? Or is it possible to eliminate the cause?
7: Simplify customer journeys. Search for words and phrases that indicate frustration, repeated steps or unnecessary actions. This is the evidence you need to determine which stages of the customer journey can be simplified or streamlined.
8: Reduce demand on agents. Your interactive voice response (IVR) system can do an incredible job of saving you time and money, but only if it performs well, and manages to completely meet customer needs. Of course, you will always have some customers who struggle to navigate the IVR system (or don't want to) but any improvement in your IVR containment rate will reduce demand on agents and help to control costs. Speech analytics can help you identify the moments when customers abandon the IVR system so you can address the causes.
Speech analytics offers contact centres a window into the customer's journey. Its capabilities provide valuable insight, allowing teams to identify trends in behaviours and make changes to improve processes to enhance customer experience when it matters. With the market competition amongst brands increasing, improving customers' journey is a key way to differentiate and maintain all important customer loyalty.
Contact us for more information.
Published in MyCustomer 1st July 2019.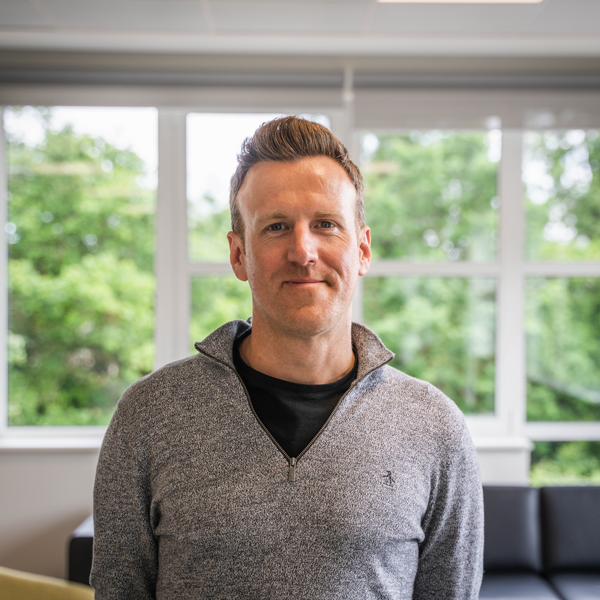 Craig is Head of Solution Consulting at IPI. With over two decades of experience in the dynamic world of contact centres, he's seen the industry evolve, and evolved with it. Craig's journey began with hands-on operational roles, focusing on technology, resource planning, and leadership.
Throughout his career, Craig had the privilege of collaborating with global brands, empowering them to harness cutting-edge technology and streamline their operations. Today, Craig leads Solution Consulting at IP Integration, where we leverage our extensive industry experience to help clients deliver exceptional customer experiences.