Avaya
Drive Experience Excellence with an Avaya Diamond Partner
Contact Centre Solutions that Deliver on the Expectations of your Customer
IPI are Avaya's most experienced partner in the UK – and can help you maximise the potential of your investment.
Full Audit of Your Avaya Estate
Take advantage of our free audit of your Avaya Contact Centre and UC – we can ensure you're not being overcharged and under supported. We typically realise savings of 20-50% in licences and capacity!
Find out more

Hillarys' Digital Transformation
Hillarys were looking for a partner that could deliver on their Avaya digital transformation roadmap. Since working with IPI, Hillarys has streamlined its operations, reduced costs, improved efficiency and ensures consistent quality across the board.
Download Our Case Study
98.7%
Client Retention Rate
Avaya's Most Accredited Partner
Why is IPI the UK's Avaya partner of choice? We have been Avaya's top tier partner for over 20 years and have one of the largest Avaya engineering teams in the UK. This knowledge encompasses Avaya's full suite from old Nortel systems and outbound dialling to the very latest WFO, AI and Cloud capabilities.
We can deliver your Avaya contact centre in the way you need it: in the cloud—public, private, or hybrid—or on your premises. So why not see how we can help you get the best from your Avaya investment?
Contact Us Now
How IPI Helped Securitas
At the very outset of the project, IPI's consultants conducted a full audit of the entire Securitas UK telephony infrastructure, which spans the ARC, a disaster recovery site and numerous locations nationwide. This audit allowed the IPI team to proactively identify any potential points of failure. IPI then went on to devise and deliver a plan to reconfigure the systems, eradicating any possible weaknesses, however slight.
Partner for Innovation
We integrate and innovate too. As Avaya specialists we ensure your investment is always protected and future proof. In addition to world class managed services, we monitor system performance to ensure your contact centre is delivering exceptional performance.
IPI were the first partner to deliver webchat and video calling on Avaya. Our CTI and application development team have integrated Avaya solutions with a huge range of platforms, and we'll keep on developing and delivering cutting-edge services and applications to match the needs of your customers and your business.
""Avaya have enjoyed over 20 years working in partnership with IP Integration who have invested heavily in developing their skills to the highest level around our contact centre portfolio. Adding value IPI compliment Avaya's solutions with their own in house developed application innovation and consulting led approach which has insured we have enjoyed great success together and of course most importantly with our customers where IPI's commitment to exceptional customer contact has really delivered."

Steve Joyner

Managing director - UK & Ireland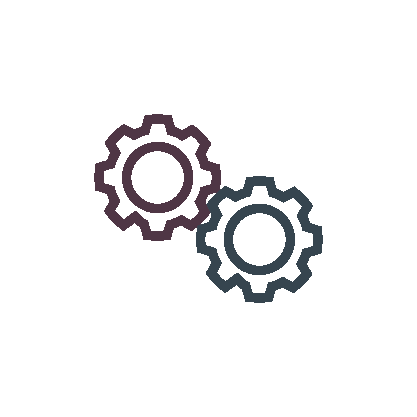 Managed Services
As a Diamond Avaya partner with Avaya-certified engineers, we have the depth of talent, as well as the time-honed processes, to meet any challenge your contact centre might face. Our proactive monitoring capabilities mean that we can often resolve issues before you know there's a problem.
Explore Managed Services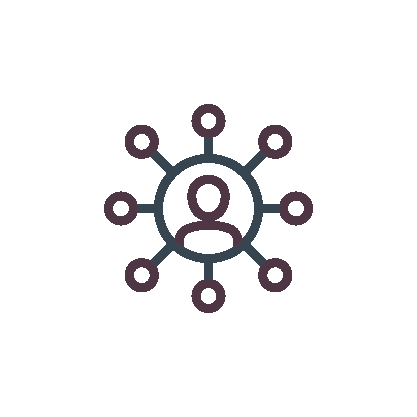 Proactive Outreach Manager
IPI's Proactive Outreach Manager is an application platform that enables organisations to design and manage high performance and cost-effective automated notifications and outbound campaigns that reach out to customers via voice, email, or text messaging. These campaigns can notify customers of key information and enable them to take immediate action through automated self-service or by a conversation with an agent.
Download Our Brochure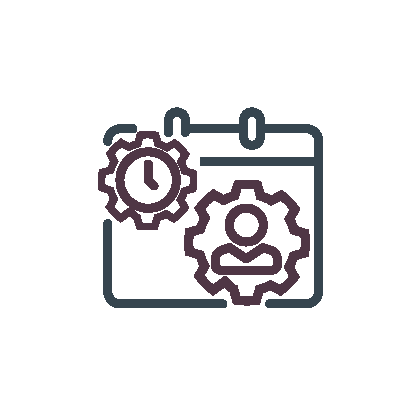 WFO
Our WFO solutions and services help our customers optimise and improve their capacity planning, forecasting and scheduling practices underpinned through an industry best practice methodology developed by working with dozens of contact centres around the world.
Explore WFO
Talk to the Avaya Experts
We hold the highest Avaya engineer to client ratio in the UK which enables us to deliver a 98.7% client retention rate. Organisations across all sectors trust IPI to design, deliver and maintain their Avaya estate. We would love to help you.
Contact Us Now
News
IPI, the digital contact centre specialist, has teamed up with Hackney-based, black-led not-for-profit youth organisation, The Mentoring Lab. IPI is supporting The Mentoring Lab by…
Blog
Contact Centre Transformation The past year has undoubtedly changed the world of the contact centre forever. A greater number of organisations have moved to the…
Upcoming Webinar
19th May, 2021
'Come out fighting from lockdown - contact centre strategies & lessons learnt' – The mix of people, process, technology & the market
"Avaya have enjoyed over 20 years working in partnership with IP Integration who have invested heavily in developing their skills to the highest level around our contact centre portfolio. Adding value IPI compliment Avaya's solutions with their own in house developed application innovation and consulting led approach which has insured we have enjoyed great success together and of course most importantly with our customers where IPI's commitment to exceptional customer contact has really delivered. "

Steve Joyner

Managing Director - UK & Ireland
"Out of all the technology partners in the market it was IPI that impressed us the most with their extensive knowledge of Avaya, highly responsive support services and guidance around deploying the latest digital technologies. IPI's innate understanding of what makes a contact centre tick and how to optimise operations to obtain the best business benefits have been fundamental to our long-lasting partnership."

Martin Nall – Head of IT
"IPI's knowledgeable and efficient team provides exceptional support for our UK and European offices."

Steven Dick, Infrastructure Engineer III
""The support offered by IPI has been second to none. We are all operating in unprecedented times and IPI has ensured through its robust business continuity solutions, that we maintain 'business as normal' for our customer base.""

Steve Brookman, Head of Platforms
"IPI truly understands the sometimes life and death importance of the service we provide to our clients and the critical nature of what we do as a company. With their vast experience of supporting Avaya technology, their client centric approach, and their ability to grasp how we operate on a daily basis, we have total confidence in IPI's ability to steer our future contact centre strategy."

Omar Abu-Rish, Securitas Operations Centre Manager
"IPI has continually impressed with their teamwork, communication and co-operative approach, not to mention top-class solutions. Their insights and expertise have been invaluable to our business and we look forward to the future of the relationship. Not only do they provide great support they also help frame projects and software implementation to ensure they are delivered effectively."

Samuel Newman, Deputy to Operations Director