The new face of the Contact Centre agent
The hybrid workforce is continuing to make waves, two years on from its arrival as the new normal. Today, 83% of workers prefer the hybrid model, and with Contact Centres now adopting the tools to enable agents to efficiently work from home, it has never been easier to meet these employee expectations.
With a new working environment also comes a new type of worker. Flexible working has opened up the world of the Contact Centre to a wider pool of applicants with a more varied skillset and a more diverse age range. While traditional office-based Contact Centre work usually attracts the younger worker, hybrid work opens roles to the likes of retired workers looking for flexible opportunities outside of the '9 to 5' working day, parents who need to work around childcare commitments or students who are hoping to fit work around lectures.
With a broader demographic of agents spread across both the office and home-working environments, it is paramount for Contact Centres to keep agents feeling connected and feeling like one cohesive team. To that end, it is fundamental that today's Contact Centre ensures that they have the right tools in place to cater for this new hybrid workforce.
Adapting to a new way of working
Moving towards an omnichannel strategy is the best first step for organisations looking to grow with and cater to the new hybrid workforce. Typically based in the cloud, omnichannel solutions enable customers to contact their favourite brands from channels including phone, email, video and chat.
While a great benefit for the customer, there are advantages here for the hybrid workforce as well. A greater number of channels through which to communicate with customers provides this new type of Contact Centre agent with the flexibility and choice of tools to best suit their skillset. More experienced agents, who honed their skills when telephony was the main method of communication, may still prefer picking up the phone to communicate with customers, whereas a student, who uses social media regularly outside of work, may be best suited to responding to clients over social media chat.
The advantages of adopting an omnichannel solution are not limited to catering to different demographics. Some agents may prefer to work in the office for personal or practical reasons, while others may prefer homeworking. Different channels support different styles of work. For example, home-workers may benefit from being able to contact customers through instant messaging or email as it may be harder to control noise levels at home than it is in an office. While on the other hand, managers may want to trial newer methods of communication, such as video calls, in the office where they can oversee any teething pains and appropriately analyse its value to agents and customers.
Adopting an omnichannel strategy provides the flexibility of choice for a flexible workforce. By introducing such tools and playing to the strengths of your workforce, you are more likely to have a more engaged workforce. However, to truly boost engagement levels, there are additional steps Contact Centres today should take.
Building a unified and engaged team
Central to managing your hybrid workforce should be effective resource planning. Available as part of IPI's Contact Centre offerings, automated forecasting and scheduling enables managers to accurately forecast staffing requirements and meet service levels by scheduling work(for bots as well as humans), across a multitude of channels, including email, social media and messaging applications – further boosting satisfaction and cost efficiency. This ensures that the Contact Centre always has the right number of users with the right skills, doing the right tasks at the right time
From an employee's perspective, forecasting and scheduling have their benefits too. The tool allows workers to personalise their schedules and manage holidays, while also tracking performance and highlighting training requirements. Employees feel empowered to pick shifts and time off according to their work preference, while Contact Centres retain expertise and create happier employees.
This focus on the well-being of employees shouldn't be underestimated. As while hybrid working has been beneficial for agent flexibility, it has also placed a spotlight on the wellbeing and mental health of employees who may feel disconnected from their work and their colleagues.
One option to address this is gamification – the art of applying the principles of gameplay (point scoring, rules and competition against other participants) to other activities to increase engagement. This pseudo-game can add up to a material prize or just a virtual scoreboard for agents to compare results, regardless of shift patterns or locations. And the benefits are indisputable: countless surveys have consistently found that agents who are given rewards for their work are not only more enthusiastic for work but are more likely to over-achieve on targets.
Yet building a greater sense of one united team of hybrid workers doesn't need to focus solely on motivation for work. Employers should seek out engagement on a more human level, with opportunities that foster a great team culture. Whether it's mentoring or celebrating a team member's birthday, meaningful activities can be conducted virtually so that agents in the office can connect with agents at home.
Increasing your connection within the hybrid workforce doesn't just mean ramping up additional screentime though. Initiatives that unite employees through a common goal – such as IPI's 5k your way, where employees aimed to cover 5k in distance "their way" each day – can be used as a social opportunity to check in with other colleagues.
What's next?
Hybrid working isn't going anywhere. It will likely become more and more ubiquitous. The benefits are clear, yet the only way for Contact Centres to be truly prepared for further hybrid work evolution is to focus on how the currently available technology can improve the employee experience. Organisations that can positively engage employees in a hybrid Contact Centre will not only see an improvement in employee experience, but also in customer experience.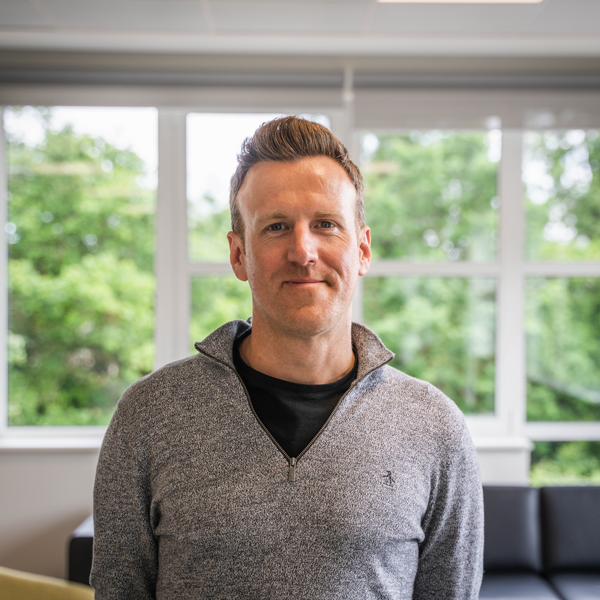 Craig is Head of Solution Consulting at IPI. With over two decades of experience in the dynamic world of contact centres, he's seen the industry evolve, and evolved with it. Craig's journey began with hands-on operational roles, focusing on technology, resource planning, and leadership.
Throughout his career, Craig had the privilege of collaborating with global brands, empowering them to harness cutting-edge technology and streamline their operations. Today, Craig leads Solution Consulting at IP Integration, where we leverage our extensive industry experience to help clients deliver exceptional customer experiences.