Corporate Social Responsibility
The Company defines corporate responsibility (CSR) as action taken by the Company which positively impacts on its customers, shareholders, employees, suppliers and the communities around our businesses, and which includes and goes beyond our legal or regulatory obligations. Examples of the Company's commitment to corporate responsibility include:
Engaging with customers
Investing for the long term to bring out the best in its people
Acting as a responsible shareholder
Investing in its communities
Managing its environmental impacts
Maintaining effective health and safety management systems
We will always work in context of our customers' business to ensure the principles of our Corporate Responsibility Policy remain relevant and consistent. An example of this commitment can be seen in the process of Criminal Record checks for all our employees engaged with the Education and MOD sectors specifically. Pertinent, customer engagement is a key priority.
Contact us now for more information.
We regulate ourselves in order to ensure that all of our CSR activities positively affect society as a whole. We aim to guarantee that we work ethically, consider human rights as well as the social, economic and environmental impacts of what we do as a business.
In respect of the Community, IPI has made provision for each Employee to be entitled to 1 additional, fully paid day's absence per annum, in order to undertake activities related to a cause – fundraising / non-profit charity / voluntary work. This demonstrates our commitment to our Corporate and Social Responsibility Policy and encourages employees to take up initiatives and challenges for worthy causes.
The CSR team is currently made up of 20 volunteers from the IPI staff and focuses on 4 key areas: Charitable Giving, Health & Wellness, Internal Engagement and Social Events. The volunteers come from across the business, which is extremely beneficial because we have people with different perspectives and skill sets working together to determine the best approach.
We collaborate, brainstorm and make decisions together as to how we want to achieve our goals. Some of our many successful initiatives so far include creating a quiet room for reflection or prayer, periodic 'Time for Tea' sessions for staff and multiple successful fundraising activities.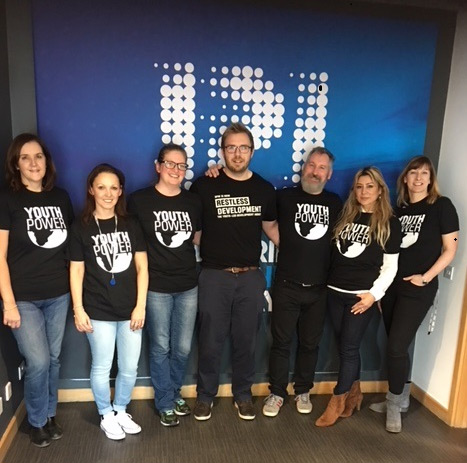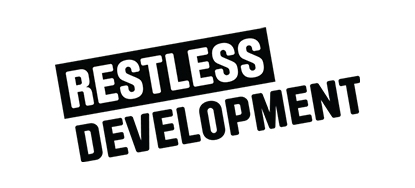 RESTLESS DEVELOPMENT invests in sustainable, innovative solutions that address the root causes of social challenges around the world. They do this by helping young people take the lead to solve the challenges that face the communities in which they live. These are core values to IPI as well; facilitating voices and encouraging innovative problem solving are key components of IPI's mission as a business.
Our partnership with Restless Development began in May 2018 and continues to grow. As of January 2020 we have donated nearly £30,000 and developed a strong relationship with their team. For more information on the organisation and our partnership, you can find our story featured in their 2018 Annual Report. You can also read blogs from IPI staff members Mick and Carrie about their trip to Uganda to see Restless Development's programmes in action.
2019 report can be viewed here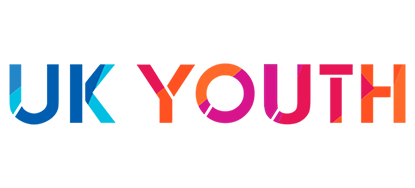 UK YOUTH Is a leading national charity, committed to providing access to appropriate, high quality services in every community so that young people are empowered to build bright futures, regardless of their background or circumstances. They work in partnership with organisations across the United Kingdom to provide young people with access to appropriate, high quality services in their communities.
Their ethos is listening to young people, showing that their voice matters and providing essential skills to help empower them, much the same as we do at IPI in business with our clients, employees and partners.
Our partnership with UK Youth began in October 2019. As of January 2020 we have donated £11,000 and initiated volunteering and skill sharing opportunities for IPI staff. More information on the organisation and their mission can be found on their website or in their 2018 Annual Review.
2019 report can be viewed
here
CSR Fundraising Events
As well as our corporate charitable partnerships, we encourage and support our people in their own charitable endeavors.
Head shave for NHS
Michael Smith chose to raise money for NHS Charities Together who are currently running an Urgent Covid-19 Appeal. In order to raise his target of £1000, he promised to shave off his long curly hair on the 24th April. He completely smashed his target and streamed it live during the IPI Virtual Pub and for his wider circle on Twitch.
This virus can and will affect everyone in some way and by giving just a little, you can change a lot. Please consider donating to the cause and dig deep if you can.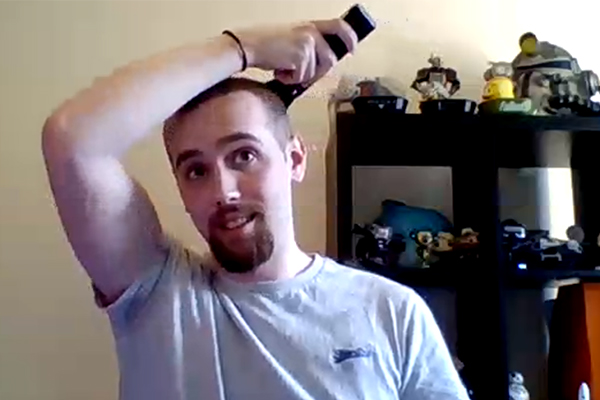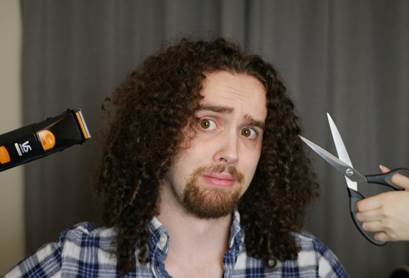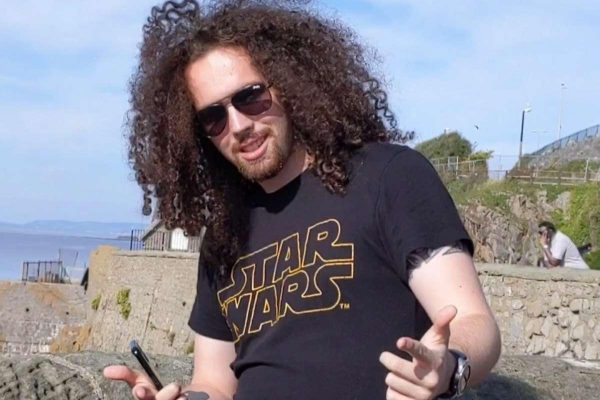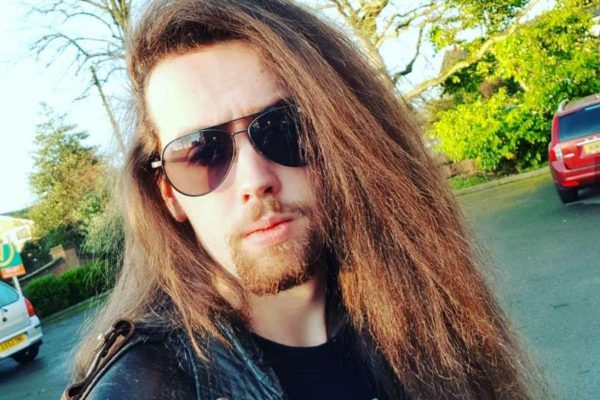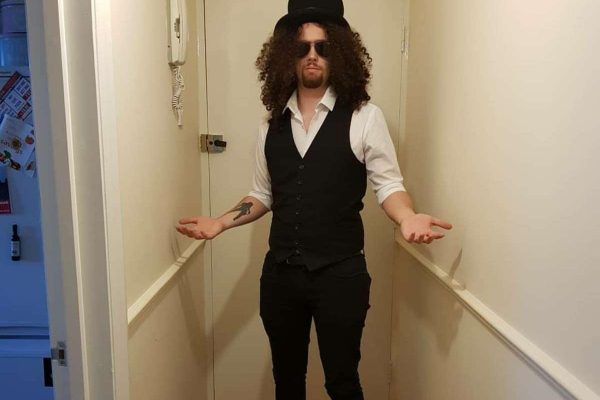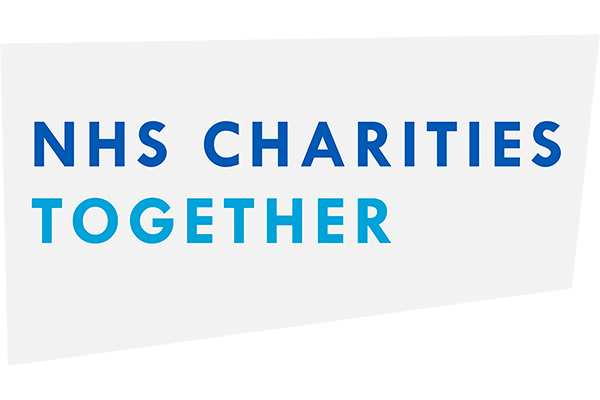 December Daily Dash
Six members of our Executive team took it upon themselves to set a challenge of running 5km EVERY day throughout December (including all the holiday days) to raise money for Sue Ryder.
Here are some of the highlights:
The Dash was taken to the Scottish Highlands, Vienna and the Arctic Circle in Norway!
Personal bests were beaten with one of the team running the 5km in 22.51 minutes
One of the team ran at 1am in the morning
Great team effort and they managed to raise £1800.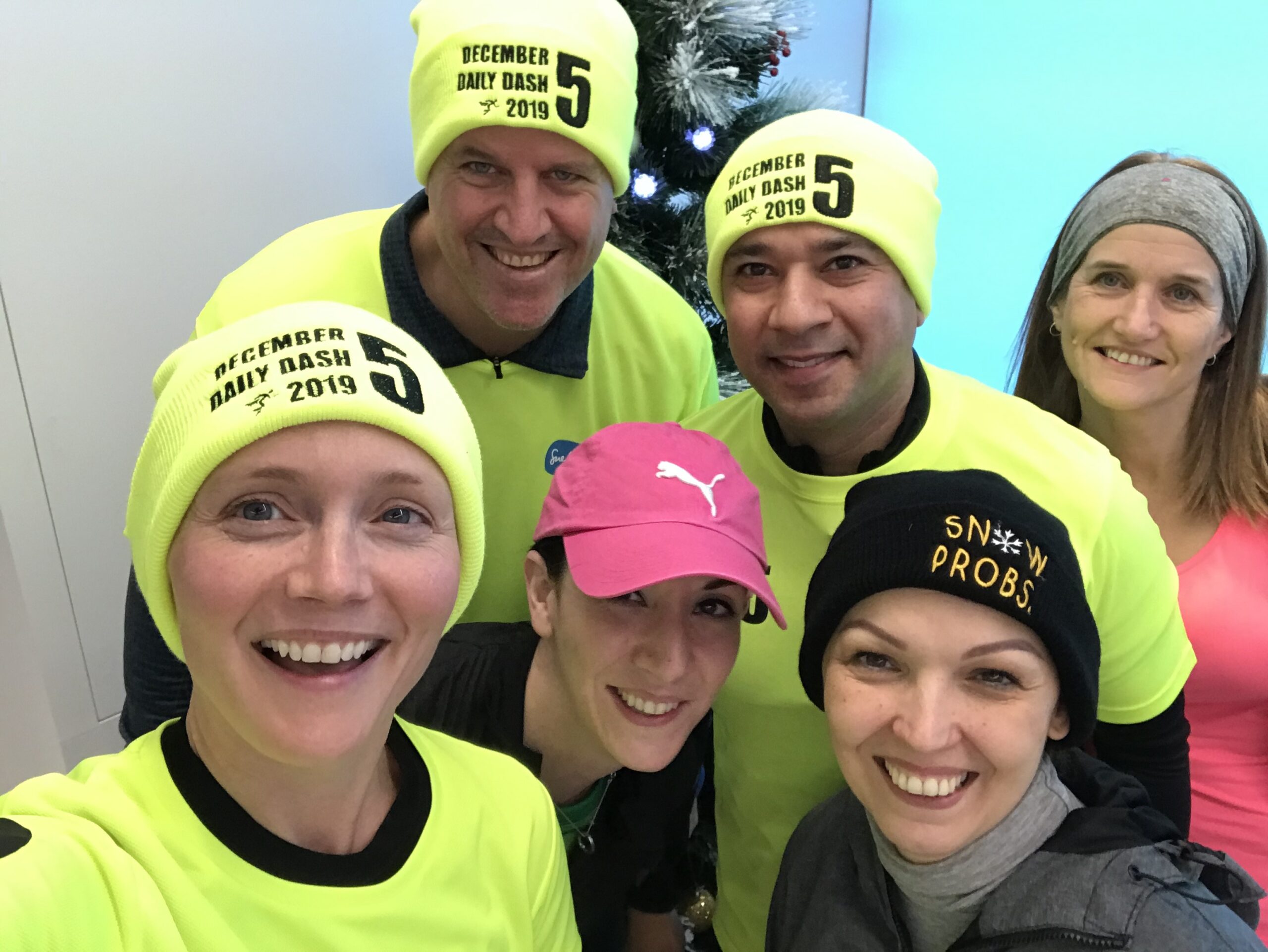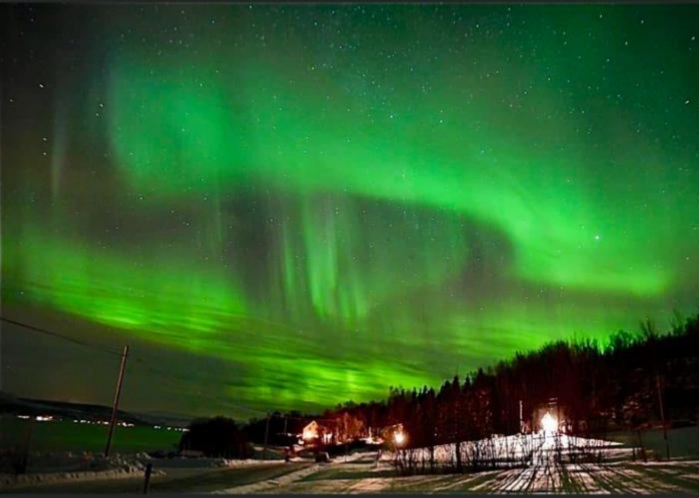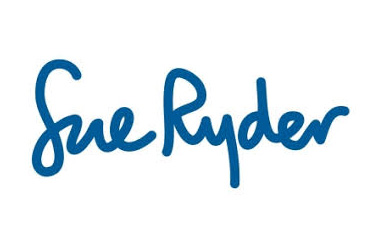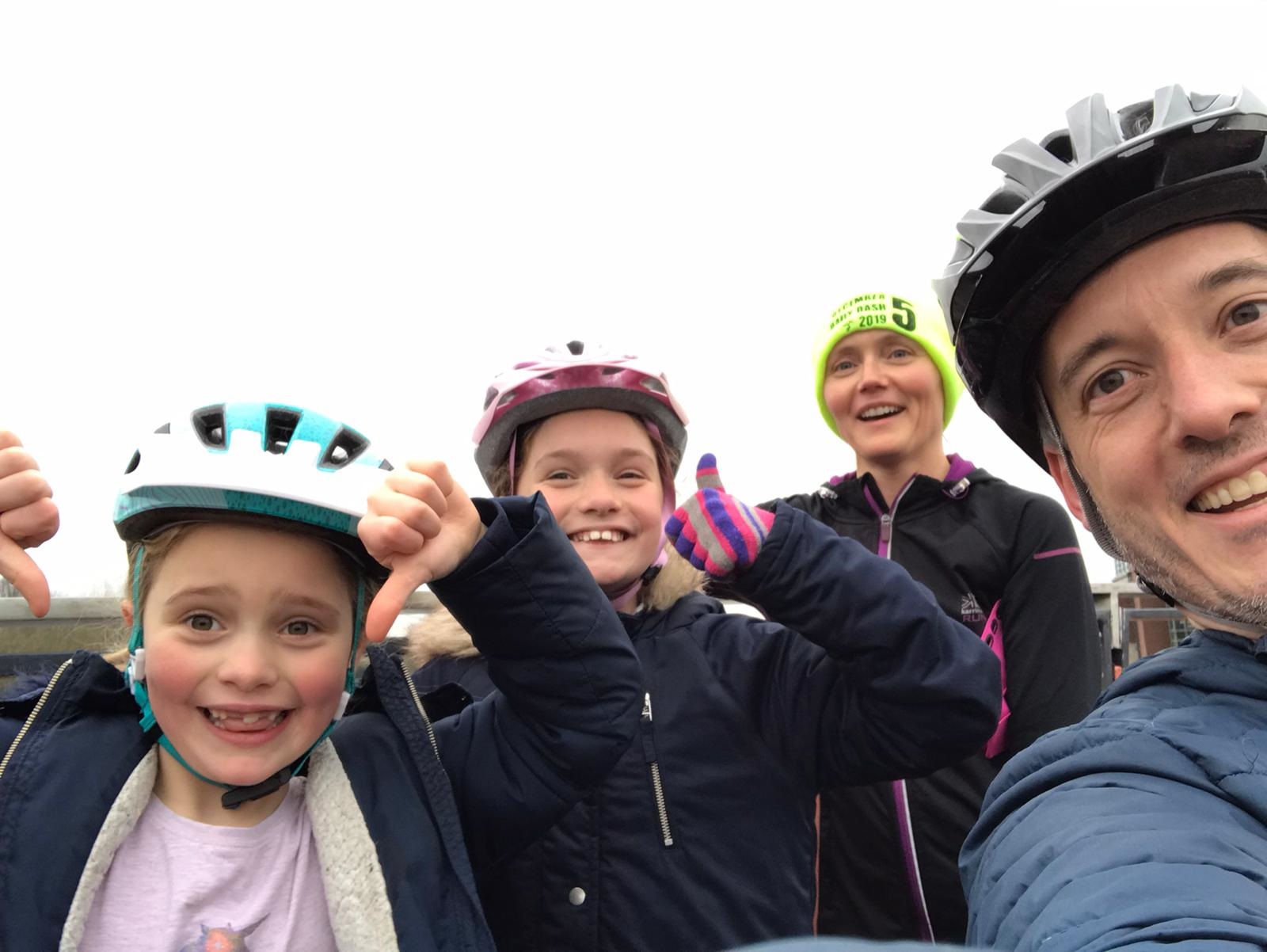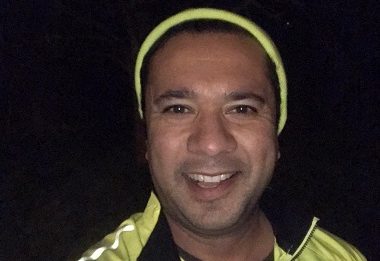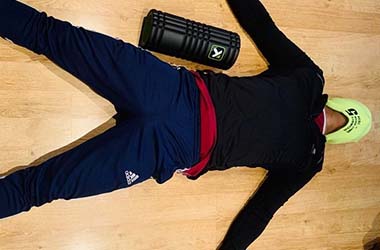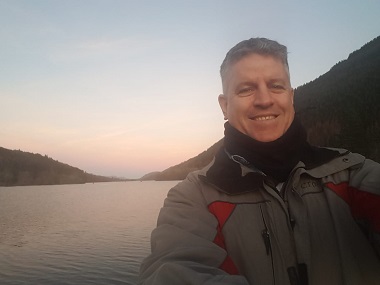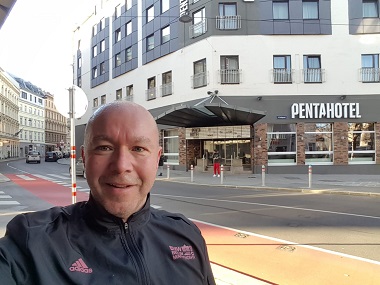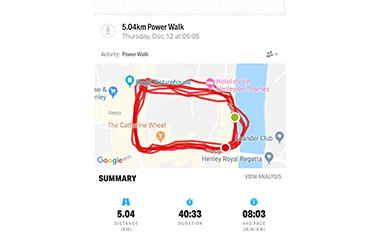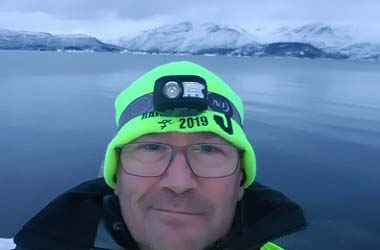 Company event and auction
Our annual meeting was held on 28th November 2019 with all employees and executives in attendance. The day went exceptionally well with lots of updates and the usual presentations, team games and breakout sessions.
This was all followed by an evening meal with awards and an auction. The auction was to make money for, and kick off our partnership with UK Youth. We managed to raise a whopping £4000!
Prizes were kindly donated by staff and included river cruises, wine, drive the bosses car, get the boss to clean your car! Lots of fun had by all!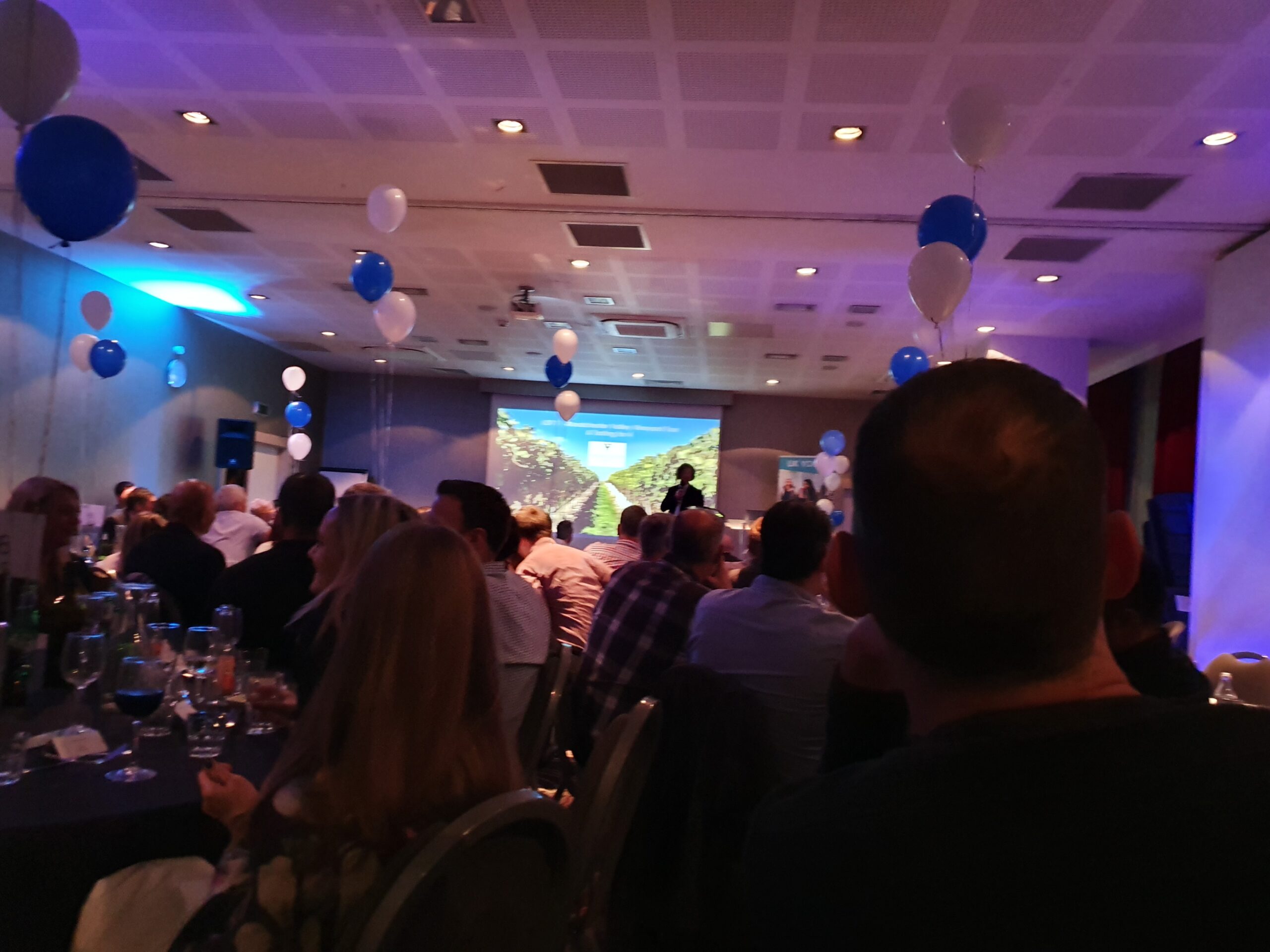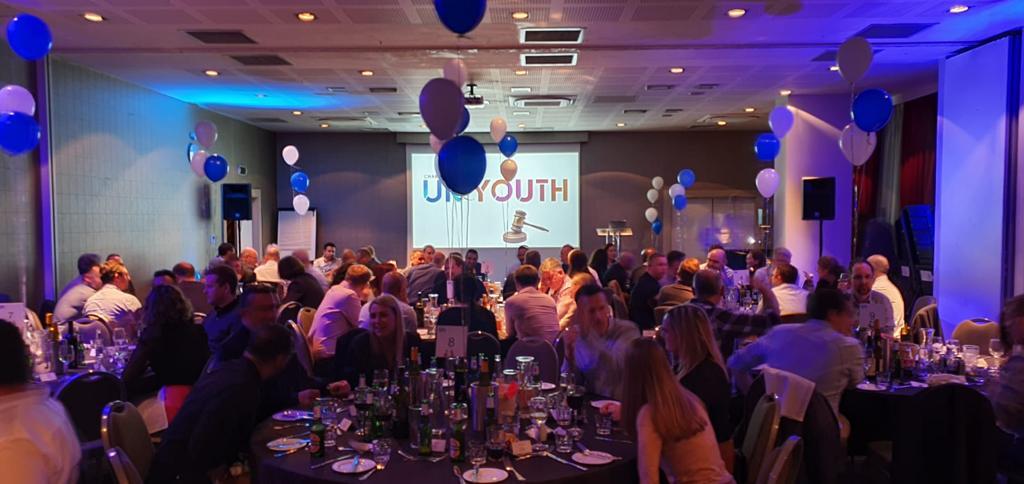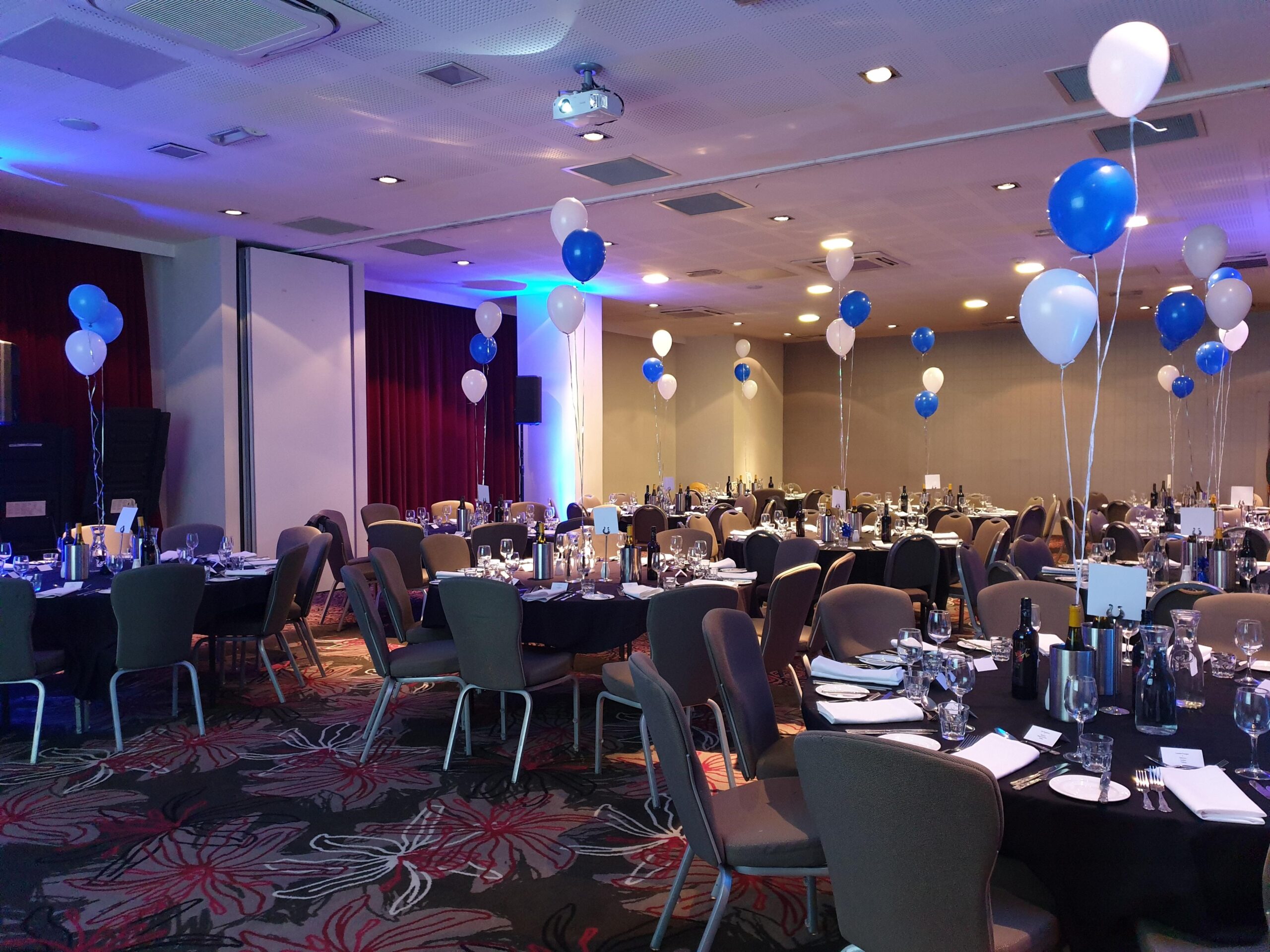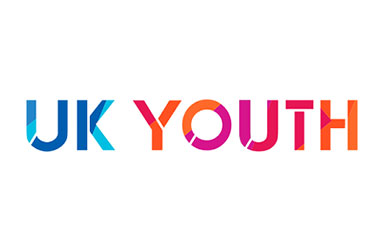 Trailwalker 2019
On Saturday 21 – Sunday 22 September 2019, 232 teams completed the 100km Trailwalker challenge across the South Downs.
As ever, the event was brilliantly organised and marshaled by the Queen's Gurkha Signals and Oxfam GB. With beautiful weather across the weekend, teams were full of enthusiasm and morale was high.
Although our team didn't finish the event, we are very proud to say that they retired, for safety reasons, at Checkpoint 8 at 2am, some 76km into the event. They had a great day and night and totaled 17.5 hours walking, powering through hills, leg pains, blisters and other associated walking issues, some out of their control.
Well done to the Team!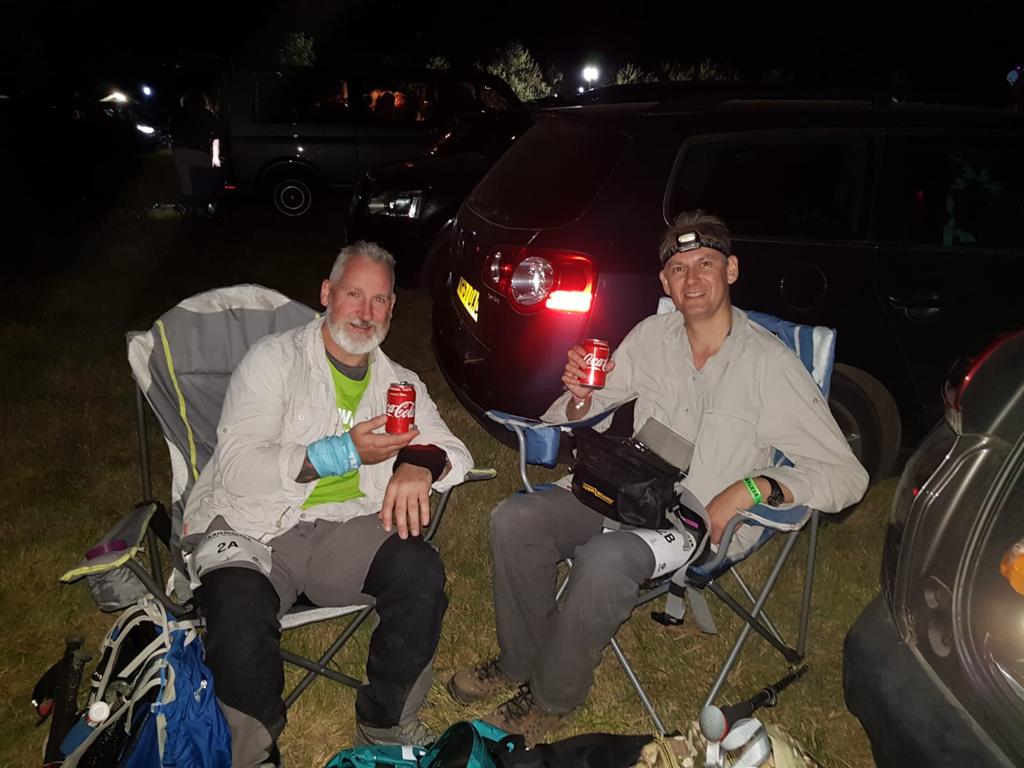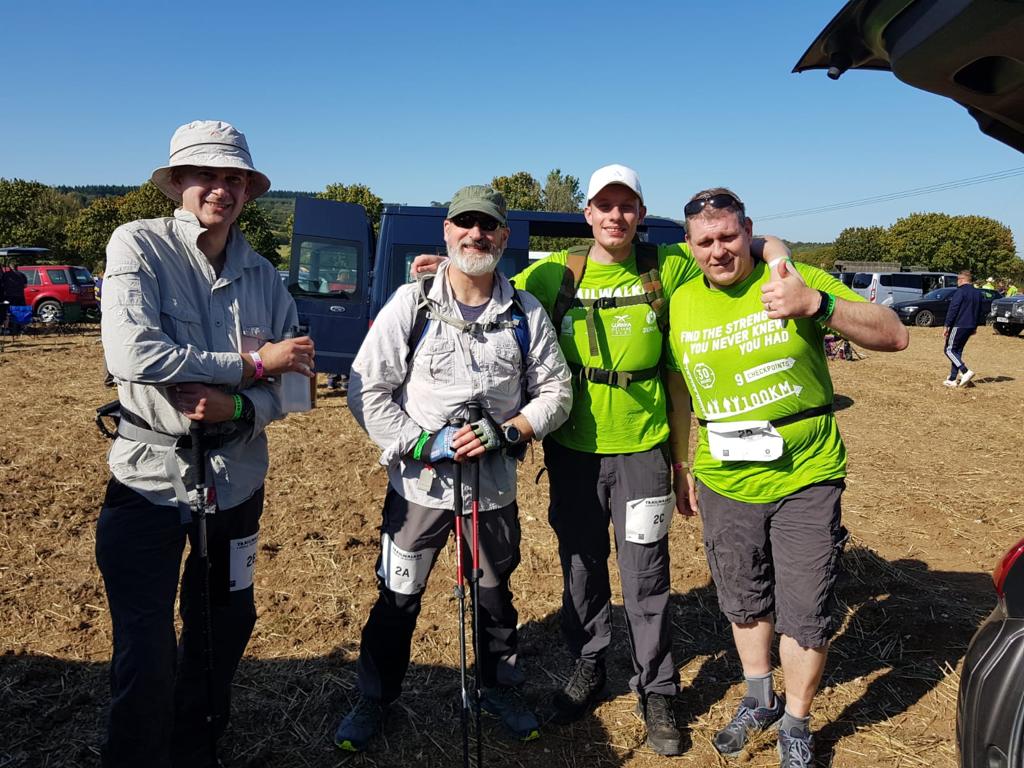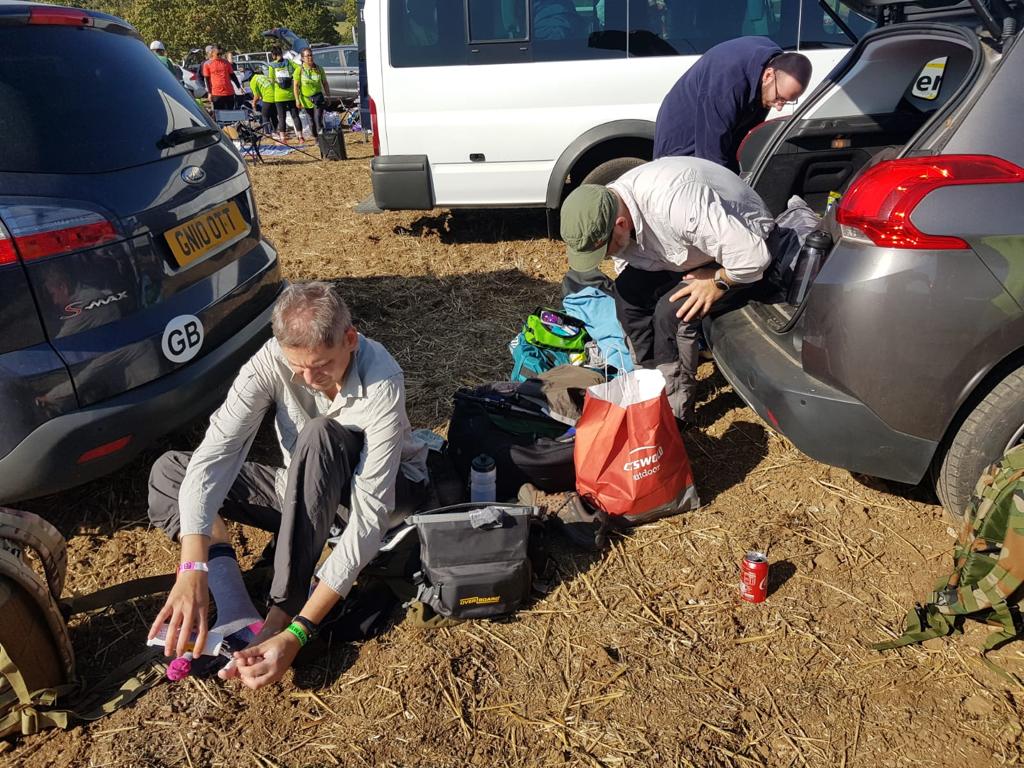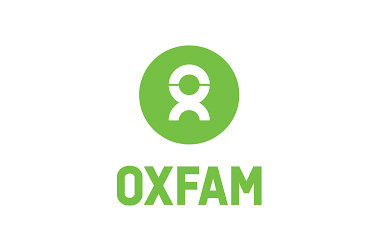 The Wolf Run
What a fabulous day! The sun was shining for us and the team were all on top form!
This course tested each and every one of them in different ways, from swimming through tunnels under opaque murky water, to climbing heights and being waist deep in the famous 'mudsucker' which REALLY was a challenge for each of them. 10km of gruelling hard graft, team work and sheer determination saw them reach the end with smiles and laughter all the way through.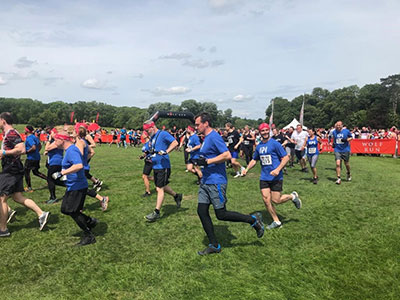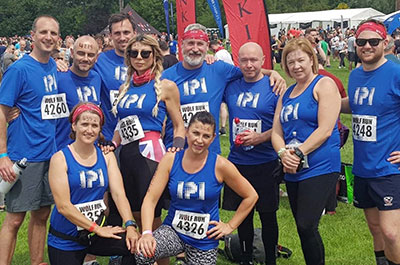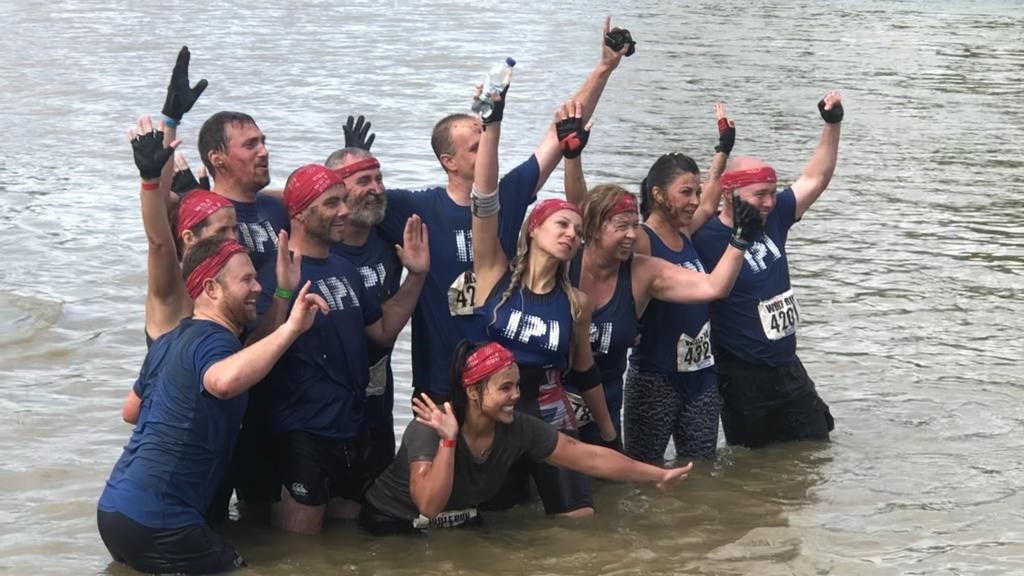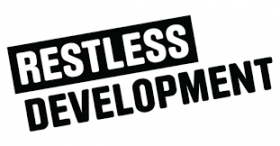 Rough Runner
Where Gladiators meet Total Wipeout – and it sure did wipe them out! Our team ended up picking the coldest, wettest and windiest day in October but, despite the weather conditions, they stuck together as a team and helped each other through this course which consisted of lots of inflated balls, windmills, freezing cold muddy water and, of course, the famous travellator!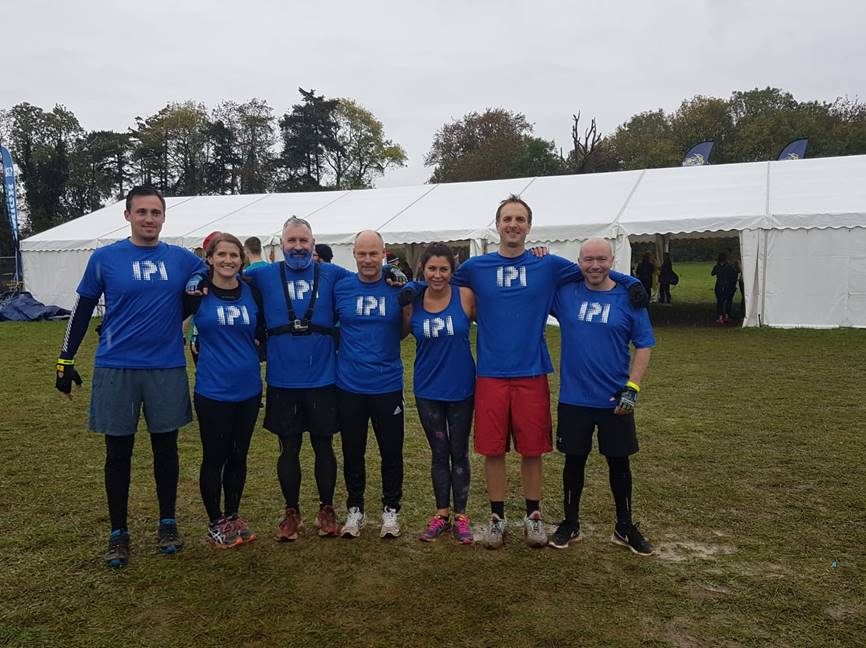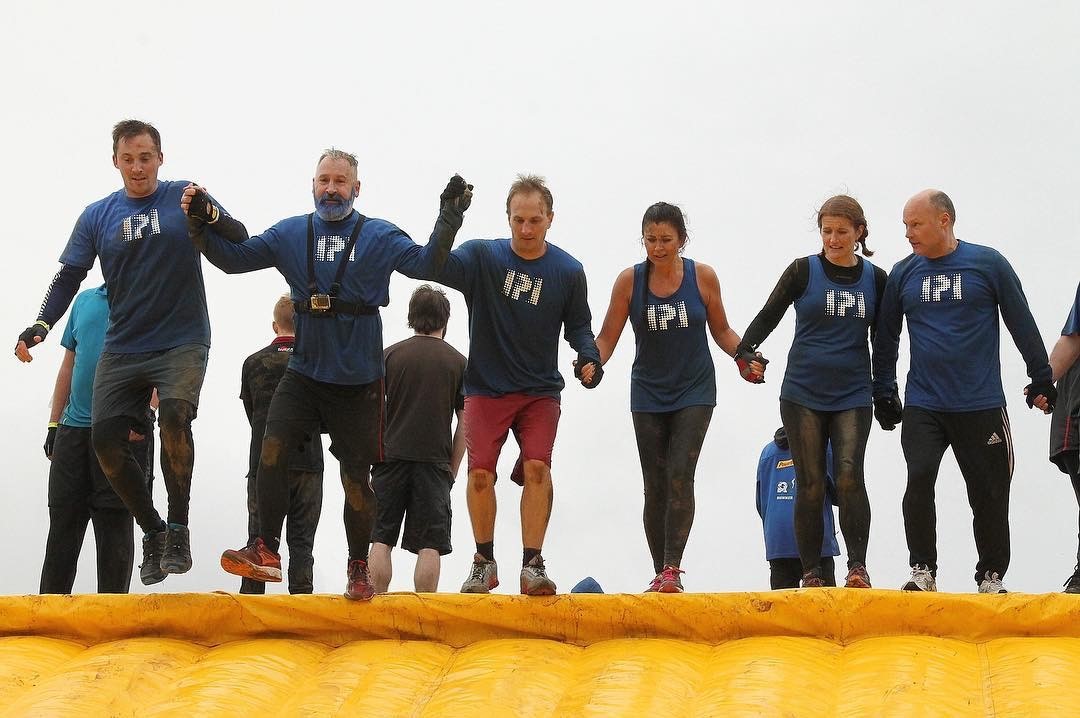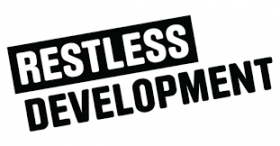 Skydive
The IPI team took off from the Go Skydive airfield at 6am, just as the sun was rising, full of nervous excitement, adrenaline, and enough coffee to sink a small ocean liner.
Our jumpers; Alastair Mills, Dave Glasgow, Joe Prentis, Simon Culmer (IPI Executives) and Ioan MacRae (Avaya Managing Director – United Kingdom and Ireland).
The high adrenaline freefall started as they, and their instructor, jumped from 15,000ft, the highest possible tandem jump altitude in the UK. Their 'out-of-this-world' freefall experience lasted nearly a full minute as they sped at approximately 125mph towards the earth. At an altitude of 5000ft their instructor deployed the parachute and they began their magical, five-minute parachute journey back down to the landing area.