Expand channels of communication with Omnichannel
The new generation of Gen Z and Millennial digital natives are dominating the marketplace, bringing with them a demand for a revitalised customer experience (CX). This is an excellent opportunity for businesses to expand channels of communication to appeal to a demographic that feels confident and prefers using alternative means of contact.
Digital natives' desire for omnichannel solutions stems from a pull away from traditional technologies, like voice, and a push towards more efficient and immediate ways to contact their favourite brands, like chat or SMS. These digital natives are typically younger customers who are accustomed to multichannel communication, and expect the same from the brands with which they interact. With consumer expectations also high amidst the cost-of-living crisis, businesses need to accommodate these new preferences and focus on the provision of omnichannel solutions that drive a great CX.
What is omnichannel?
Omnichannel solutions are communication platforms offering multiple ways to contact a company, without being disconnected from each other. They are increasingly based in the cloud, allowing users to capitalise on more advanced technologies to boost the ease of communication with customers. A cloud-based omnichannel solution still supports the more standard forms of contact such as voice, but it also offers many different options of contact that appeal to every type of customer. Email, chat, SMS, socials, and video are just some of the most popular channels that are typical of an omnichannel offering.
Indeed, many of these have been in use for years across multiple industries and are well established in customers' psyches as suitable channels to contact brands. In retail, Amazon's chatbot is used to provide a more human experience to its customers. EasyJet has been increasing its use of text alerts to inform customers of delays and changes, and to boost immediacy of communication to avoid customer frustration.
Enhancing the customer experience
Adopting an omnichannel approach will enhance the customer experience while maintaining or even exceeding customer expectations. As of 2021, 71% of consumers considered texting their favourite businesses as an effective form of communication and 65% expected it to be an option. With an estimated 6.4 billion smartphone users in the world, this is no surprise, as a huge swathe of customers have the power of communicating with brands in multiple ways in the palm of their hand.
Indeed, this immediate online accessibility has fostered the 'ready-whenever' mentality that underpins the tech native generation. But we should not assume that alternatives to telephony are the standard customer preference. Introducing an omnichannel solution simply gives brands the chance to tailor communications to what customers want. For example, jeweller and watch retailer Goldsmiths, realised that many of its customers would prefer human interaction when getting in touch, not just via voice but over video too. As such, Goldsmith's customers can call via its "Live Help" option on the website and expect to have a face-to-face conversation with one of its Contact Centre agents. Video chats are a great way for agents to "read" customers and deliver better service, especially in situations requiring greater sensitivity or care.
 Supporting the employee experience
Omnichannel solutions can also help businesses reduce the burden on Contact Centre agents by putting more of the routine tasks in customers' hands. For example, major cosmetics company Sephora has an option for customers to self-serve and book appointments through Facebook Messenger, eliminating multi-step website processes and reducing traffic into the Contact Centre. As a result, agents have more time to address trickier queries or even test out potential new avenues for business growth. Automated features, like chatbots, offer a quick and easy way for customers to answer frequently asked questions and complete standard tasks such as updating addresses or contact details.
Furthermore, omnichannel solutions have given agents greater flexibility in the growing world of hybrid working. Offering an omnichannel communication strategy – incorporating non-voice applications like text and messenger – can ensure that organisations can remain connected to customers and keep operations running smoothly regardless of where the workforce is based.
The correlation between the improvement of customer experience and the employee experience is also important to note. Agents who don't have to focus on basic, repetitive tasks, are happier in their roles and can use their full training, energy and time to provide better levels of support to make a customer feel more connected to a brand.
Implementing an omnichannel solution
The first step in integrating a cloud-based omnichannel solution is to analyse what your current systems are. Understanding this is the first step to building a roadmap for integration. Through a roadmap that factors in how many agents your Contact Centre has and what hurdles you can predict and prepare for, you can design the best migration path for your business.
The most successful migrations to cloud-based omnichannel solutions are based on a comprehensive understanding of what your customers want. Some customers, for instance, expect a personal touch through telephony or video-chats while others prioritise speed of resolution. This understanding of who your customers are and what it is they want will be pivotal to shaping a successful end solution.
This journey can be elevated if Contact Centres implement it in conjunction with a full and effective agent training plan. This training will make sure agents are getting the most out of any omnichannel solution while maximising the potential for a seamless transition that doesn't disrupt the quality of customer experience.
Omnichannel – a must for the customer of today
The rise of digital natives is a great trigger for businesses looking to upgrade the customer experience. Cloud-based omnichannel solutions are an exciting step forward for tailoring the customer journey to support the needs and wants of the modern consumer. Through cloud technology, all these benefits can be integrated to improve not just CX, but also the employee experience and brand reputation.
To find out how IPI can help you with your Omnichannel Contact Centre needs, get in touch.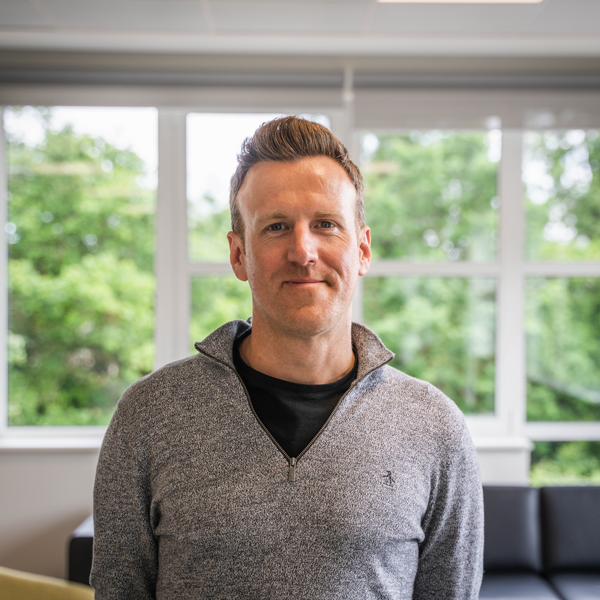 Craig is Head of Solution Consulting at IPI. With over two decades of experience in the dynamic world of contact centres, he's seen the industry evolve, and evolved with it. Craig's journey began with hands-on operational roles, focusing on technology, resource planning, and leadership.
Throughout his career, Craig had the privilege of collaborating with global brands, empowering them to harness cutting-edge technology and streamline their operations. Today, Craig leads Solution Consulting at IP Integration, where we leverage our extensive industry experience to help clients deliver exceptional customer experiences.