Digital contact centre specialist, IPI, combines with Genesys Customer Experience platform to give customers new compliance capability
3 November 2021 – IPI, the digital contact centre specialist, today announced its 'pause and resume' solution, Pauseable, is now available on Genesys AppFoundry, the industry's largest dedicated marketplace focused on customer experience solutions. The AppFoundry allows Genesys customers from all market segments to discover and rapidly deploy a broad range of solutions that make it easier to interact with consumers, engage employees and optimise their workforce.
The integration makes it easy for Genesys customers to automatically stop and start call and screen recording during the taking of a payment or collection of sensitive data on Genesys Cloud CX™ without any manual intervention by the agent. Pauseable allows recordings to automatically be 'paused' and 'resumed' based on events or triggers. Unlike other solutions, Pauseable requires no interaction from the agent to initiate the process so they can focus their full attention on the customer. The automation of the compliance process ensures information such as card data is never recorded, helping to enable PCI DSS compliance for contact centres and other businesses that process card payments. This allows Genesys customers to further extend the compliance capabilities of their Genesys Cloud CX™ platform.
"Compliance within contact centres is a must, and having an easy-to-integrate solution that automatically pauses and resumes call and screen recordings is an effective way to ensure customer data is protected and the guidance set out in PCI DSS, GDPR and other regulations is adhered to," said Steve Murray, Solutions Director at IPI. "We are delighted to have extended our relationship with Genesys further to include our integration within AppFoundry and have it available globally to existing customers and new prospects."
Pauseable integrates with Genesys Cloud CX™ and an agent's desktop applications. As the solution monitors and responds to agent actions in real time, human error is eliminated without slowing down agent workflows. As a Premium Application, Pauseable is fully integrated into the customers' Genesys platform and can be provisioned directly through the administrative portal, allowing rapid deployment and easy, centralised billing.
IPI's application is now available with Genesys Cloud CX™, an all-in-one solution and the world's leading public cloud contact center platform that helps organisations provide better experiences to their customers and employees. With its robust feature set and open APIs, Genesys Cloud CX™ is flexible, scalable and built for rapid innovation.
As a Premium App on Genesys AppFoundry, Genesys customers have the benefit of having their Pauseable's subscription included on their Genesys invoice thereby simplifying vendor management.
To learn more about the specific features and benefits of IPI's Genesys Cloud integration, visit https://ipintegration.com/appfoundry-pauseable/
About IPI
IPI is the UK's leading digital contact centre specialist, focused on creating intelligent and innovative contact centre solutions that deliver exceptional customer experiences. Founded in 2001, the company supports more than five million customer interactions and 65,000 agents every day.
IPI offers industry-leading contact centre solutions, as well as our own portfolio of applications. IPI solutions – available in the cloud, on-premise or as a managed service – cover every component of the contact centre, from integration, unified communications, networking, workforce optimisation, compliance and security, right up to conversational AI, speech analytics and voice biometrics. IPI also offers a range of consultancy and professional services as well as devOps support, delivered by its highly accredited team of contact centre experts.
Headquartered in Reading, UK, IPI also has offices in London and Manchester, as well as in the Philippines. For more information, please contact us or visit https://ipintegration.com/.
Press contacts:
IPI:
Eleri Boyesen / Jacqueline Booker
Eleven Hundred Agency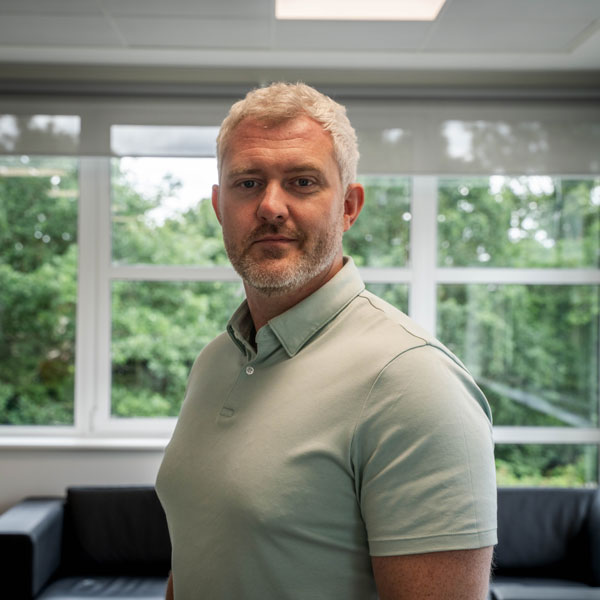 Stephen is IPI's CX (Customer Experience) Solutions Director, with responsibility across product, commercial and development functions. A CX expert and technologist with over 20 years' experience, Stephen has worked both partner and vendor side at some of Europe's biggest contact centre integrators and at the world's largest workforce optimisation and analytics vendor. His focus has been on pioneering the development of AI, self-service and compliance technologies for the contact centre space and he was recently awarded a patent for the co-invention of a revolutionary fraud prevention tool for contact centres. Passionate about helping organisations realise the promise that technology makes, he is a regular contributor and speaker at CX and contact centre events around the world.