Technology never stands still.
Just as we're all getting on board the virtual agent train, along comes the next wave of CX innovation: live video support.
Live video in the contact centre has been hyped for several years, but levels of adoption have remained low.
What's new? Why is live video getting attention now?
The answer may be that three elements have come together:
Consumers have grown accustomed to using video chat
Smartphones make video chat easier than texting
Contact centres are pushing to improve the customer experience
FaceTime, Skype and a host of other video calling apps have normalised the experience of seeing the person you're talking to. For example, in 2017 WhatsApp carried 55 million video calls every day – or 2 billion minutes. And this is just one of many apps that offer video chat.
Alongside this shift in consumer behaviours, we have seen the proliferation of smartphones and increases in 4G and 5G availability, giving people the power and flexibility to enjoy high-quality video calls from any location.
At the same time, contact centres are being pushed to contribute more to improving the customer experience. Customers expect more from contact centres, and the leaders are rewarded with greater customer loyalty and positive word-of-mouth marketing.
Live video support is already in use.
Amazon has embedded a video support service in its Kindle devices. People can use the Mayday feature to get live help on any issue with their tablets and e-readers.
And footwear retailer Schuh offers video support as an option on their website. Customers can opt for text chat if they prefer.
Mobile millennials
These days, it's hard to find anyone who isn't glued to their mobile phone. Phones bring community, connection, information and entertainment to young and old alike. However, the younger generations, who have grown up surrounded by more technology than their elders, are particularly adept at navigating the digital world by phone alone.
And it is the prevalence of mobile devices that makes video support viable. Many of your customers have a video-enabled device in their pocket – or their hand – already. And there's a good chance that customers are already using their phone to seek support. They're already using their mobile device. And on smaller screens, navigating help menus or text chats could become a fiddly frustration. Using video might be tempting to customers who hate typing out long questions on their phone's tiny virtual keyboard.
Giving customers the option of live video chat might seem like a novelty, but being able to see an agent can make the call more productive – and reassure customers that there are real people available to support them.
"Millennials and Gen Z spend an average of 15.1 hours every week on their smartphones, making them the preferred device for surfing the web amongst the younger demographic."
Let's assume you're interested in offering live video chat at your contact centre. What do you need to consider?
The first thing to note is that live video chat doesn't have to be a big project. Of course, you can recruit a new team of camera-ready agents, build a dedicated studio environment for calls, and overhaul your customer portals. But you really don't need to. You can start small. A couple of webcams may be all you need to get started.
Team
Some of your agents will be eager to learn something new and develop additional skills. But live video support won't suit everyone. Talk to your teams to gauge interest in this new channel. Who is keen to try something new?
Training
Even the simplest live video deployment will require some staff training. It's vital that staff understand your expectations. You may also need to update your policy documents and staff manuals to include the rules of the road for video.
Environment
This might be a deal-breaker. If your contact centre is a little rough around the edges, you may not want to expose the public just yet. This could be easily remedied with a little set-dressing, such as screens – or turning a meeting room into a studio – but it's something to consider.
Multi-tasking on calls
Are your agents usually completing other tasks while they take calls? They may have to stop doubling-up on their work to take video calls – or risk distracting customers.
Pilot project
Rather than rushing headlong into live video support, why not test the waters with a small pilot. You might focus on a small category of support requests, perhaps calls that would benefit from visible agents.
Get started with live video support
Want to know more about using live video in your contact centre? Our consultants have decades of experience in bringing advanced technology to contact centres. We can help you evaluate your options and get a rapid return on your initial investment in live video support.
Published in Contact Centre World 22 July 2019
Published in MyCustomer 23rd April 2019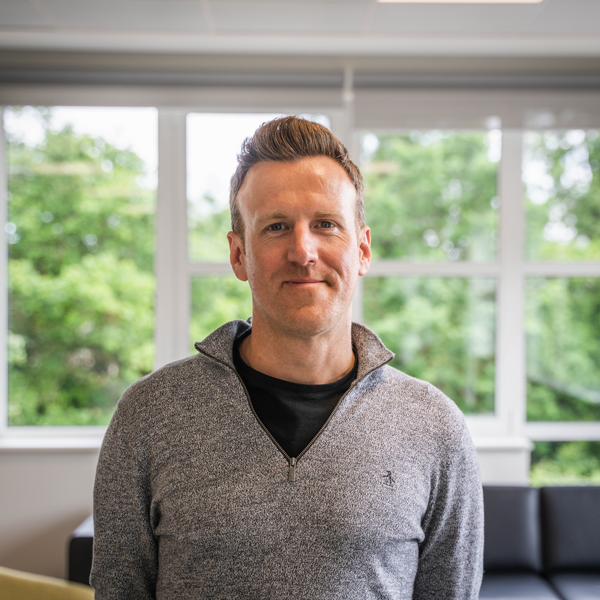 Craig is Head of Solution Consulting at IPI. With over two decades of experience in the dynamic world of contact centres, he's seen the industry evolve, and evolved with it. Craig's journey began with hands-on operational roles, focusing on technology, resource planning, and leadership.
Throughout his career, Craig had the privilege of collaborating with global brands, empowering them to harness cutting-edge technology and streamline their operations. Today, Craig leads Solution Consulting at IP Integration, where we leverage our extensive industry experience to help clients deliver exceptional customer experiences.