F1 hospitality, Silverstone – F1 Race Day – Sunday 9th July 2023
Time: 8.30 – 18.30
Where: Legends Club, Silverstone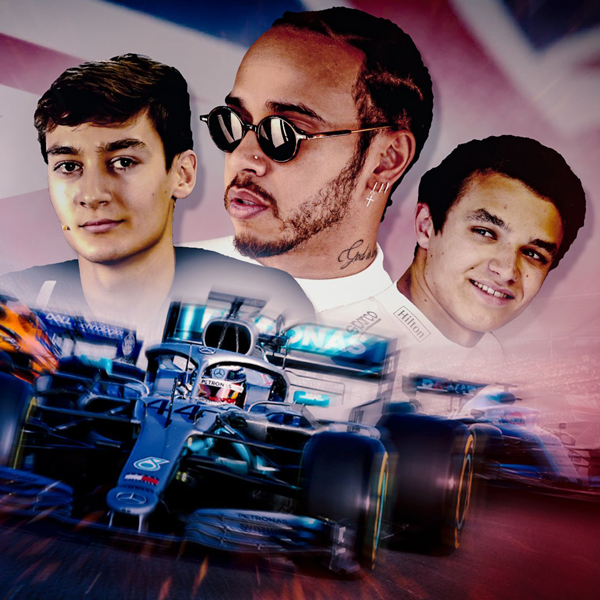 What's included in your Formula 1 VIP package?
Full entrance ticket and VIP suite pass including access to the centre of the Silverstone circuit
VIP parking
Large covered viewing balcony overlooking the Silverstone track
Tea & coffee served all day
Private Bar with complimentary Beers, Wines, Soft drinks
Champagne & selected Spirits – Saturday & Sunday Only
Superb all-day catering including special British Grand Prix menu:

Hot & cold breakfast items on arrival
Two course F1 Grand Prix "Chef's Table" buffet lunch with selected fine wines
Ploughman's style afternoon tea
Cakes and sweet treats

Official F1 Event Program per person
Silverstone ear piece radio per person
In-suite Televisions
Private tables for groups of 10 guests, smaller groups on shared tables
Optional motorsport raffle
Full agenda to be sent out 2 weeks prior to the event.
Sample menu
Breakfast selection
Served hot – bacon rolls & vegetarian alternatives
Selection of cereals
Fresh pastries, Fruit
Two-course Grand Prix lunch (buffet-style)
Seafood platter
Roast beef with medley of seasonal vegetable
Selection of salads & pastas
Stupendous dessert treats
Afternoon tea
Savoury treats including Scotch Eggs, pork pies, quiche
English cheeses with chutney and biscuits
Selected cakes
All day
Sweet treats and nibbles on tables, plus fresh fruit
A selection of teas, coffee and soft drinks
Selected wines and beers from 11am
Champagne and selected spirits
Food is freshly prepared on site by Silverstone's in-house caterers with locally sourced produce where ever possible.
Some little nuggets of information
When was the track built?
Little did those laying the perimeter road to the RAF Silverstone airfield in 1942 know that they were setting down what would become one of the world's greatest race tracks. But, well, they were! The Silverstone circuit was first used for a proper motor race in 1947 – although sadly, a local sheep lost its life during the proceedings…
When was its first Grand Prix?
Silverstone was the first Grand Prix, hosting the inaugural Formula 1 World Championship round on May 13 1950. Old campaigner Giuseppe Farina, who'd take that year's title, won the race in his Alfa Romeo 158.
What's the circuit like?
At the 2018 British Grand Prix, Lewis Hamilton compared a flat-out lap around Silverstone to flying a fighter jet, which should tell you all you need to know about the Northamptonshire circuit. Despite numerous layout changes over the years, Silverstone has always maintained its essential character as one of the fastest tracks on the F1 calendar, while historic corners like Maggotts, Becketts and Abbey provide some of the biggest challenges for racing drivers anywhere in the world.
Why go?
It's hard to stop the goose bumps from prickling as you walk around one of the great cathedrals of motorsport, while in terms of atmosphere, the British fans are always reliably raucous – this is the country that invented football (that's soccer, mind), after all.
Silverstone – The home of the British Grand Prix
Time: 8.30 – 18.30
Legends Club
Silverstone Circuit
Towcester
Northamptonshire
NN12 8TN