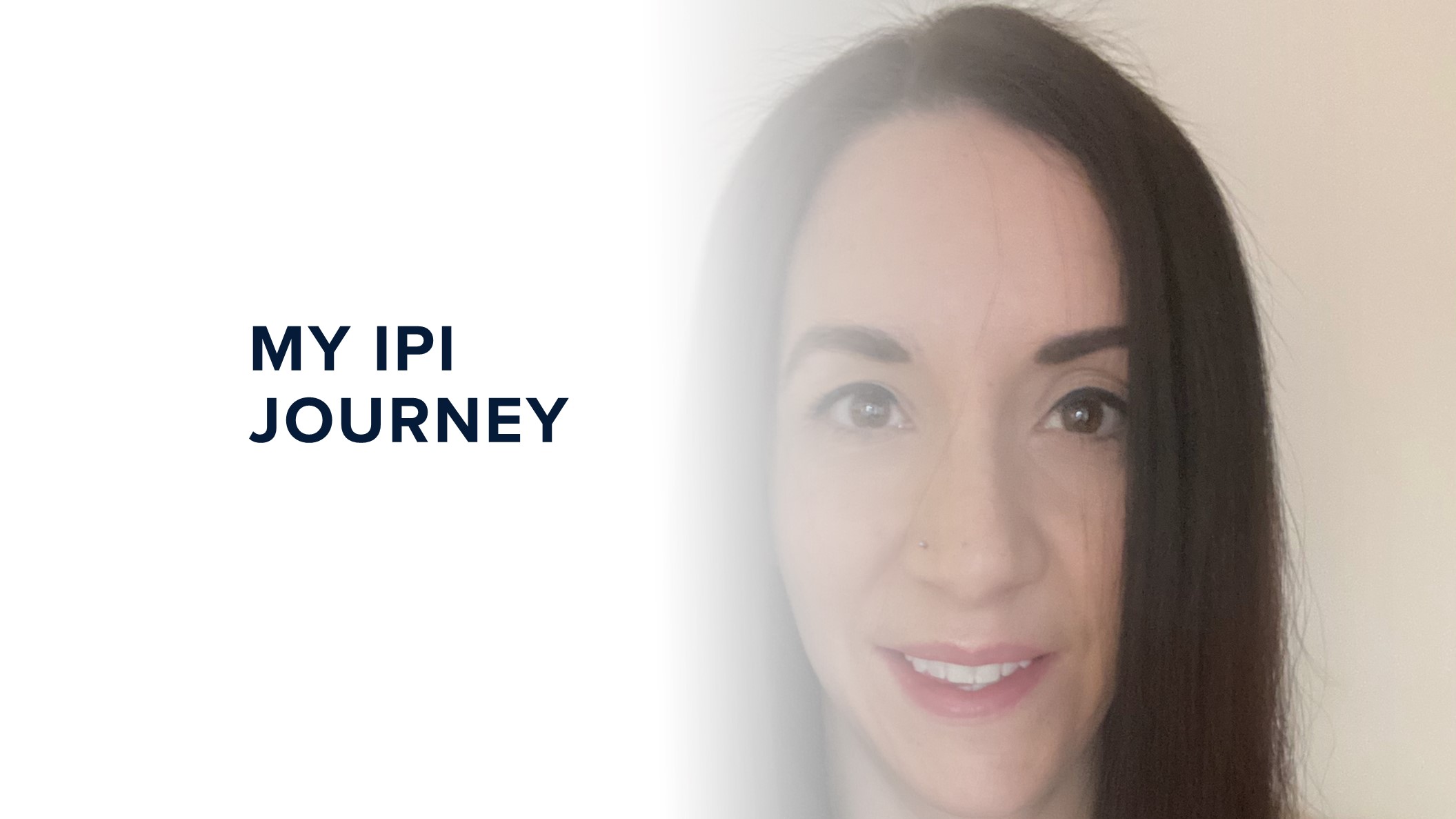 Jess Rowley – Solutions Consultant
In the third blog of the 'My IPI journey' blog series, we'll continue looking at the different paths IPI people have taken to get to their current position. We've so far looked at Natalie Walker, IPI's Compliance Standard's Manager and Adrian Yeoman, Technical Architect in SIP. This blog looks at Jess Rowley, who was previously Contract Renewals Manager and who is now training to become an IPI Solutions Consultant.
We hope these blogs provide insight for those wanting to reflect on how they can enhance their skillset and develop their career paths here at IPI, whilst also providing inspiration and guidance for those who are looking to join the IPI family.
When did you join IPI and what was you first position?
My IPI journey began in March 2015 when I joined the team as Contract Renewal Manager. I had previously spent seven years working in a variety of roles within finance and procurement, so stepping into a role at IPI – that saw me managing the renewals team and the contract base for all technical and financial reoccurring revenue – was the next natural step to continuing my career progression.
Throughout my role as Contract Renewal Manager at IPI, I worked closely with the Solutions Consulting team to ensure that all customer install bases were cleansed and charged correctly, which began the foundations of my technical knowledge that I now use on my journey to become a Solutions Consultant. Through the intrinsically diverse nature of my role as Contract Renewal Manager, I frequently collaborated with teams across departments, providing me with an opportunity to better understand each role and the needs they met at IPI.
Tell us why you joined IPI in the first place – what attracted you to the job, the company and the opportunity?
After turning 31, I began to reflect on my career path, looking back at what I had enjoyed and what tasks I had found most fulfilling. It brought me to the realisation that I no longer wanted to work for a company in which I was just a number in a massive corporation. I am proud of my knowledge and my skills and knew I needed to find a job at a smaller company looking to build, where I would be able to better apply my experience.
There were two main appeals to working for IPI. The first was recognition: I knew IPI was a business that invested in its own team and would value my inputs and I would be recognised for the hard work and dedication I put into the company. The second was that it is a company set on growth, and I knew I could bring genuine assets with my knowledge of contract renewal – both in the technical and financial aspect – that would help IPI flourish into the business it was on track to become.
What made you consider a career change and how did you get there?
Through my work with the Solutions Consulting team, I was given the opportunity to learn more about the admin technical side of my role. I quickly discovered it was a facet of my job I had a deep interest in. Enough so that I decided I wanted to completely restart my career to train as a Solutions Consultant!
It took a lot of determination, research and passion to prepare for my career change, but I was able to put myself on the path I needed to soak up all the knowledge around IPI's products and, in particular, how an Avaya licensing portfolio worked. After talking extensively with the head of Solutions Consulting as well, I was ready to join the team.
What support have you had throughout your IPI journey?
Alongside my self-teaching, I surrounded myself with people from around the business and spent a vast quantity of time with the Sales team to learn about their accounts and the processes undertaken by a Solutions Consultant. Through this I saw the stages IPI took, from onboarding, right through to contract renewal. Thus, I gained the necessary technical experience to set me up for a new role.
The team at IPI have also created a training plan for me. Part of this aims to get me up to speed with the new aspects of my role, and I will be working alongside and shadow my new team members, whose wealth of experience and genuine passion for their work will be pivotal to building the bricks for my new career as a Solutions Consultant.
What does a typical day look like with your new team?
As I settle back into work having just returned from maternity leave, I am adjusting to being a working mum while my daughter begins nursery, so my days can be a little hectic! Thanks to the training plan IPI has put together for me, it is possible for me to work and train at home on flexible working hours, so I am able to arrange my workload to better suit both my work aims and my personal life.
Whilst I currently don't have a 'typical' day as I train and juggle being a working mum, the general responsibilities as a Solutions Consultant involve identifying a client's objectives and desired business outcomes, then constructing a technical and commercial solution to meet those requirements. We work very closely with the Sales team on new and existing sales opportunities, helping to identify the requirements and solutions best suited to a current or prospective client's needs.
What do you love about your role and what are you looking forward to in future?
Easily the best part of my role is the people around me, who have helped me flourish in my career. Everyone at IPI, especially within my new team, is supportive and considerate, providing me with the resources and trust I need to pursue my new path.
Focusing on the day to day, I enjoy working with a team who are friendly and personable, my peers brighten my day and my mentors are always there to provide me with whatever intelligence or inspiration I need to get the job done!
I'm looking forward to the future and where my career will continue to take me at IPI, but at this stage I'm especially excited to learn about my role and discover what opportunities come with my new team.
What advice would you give other people looking change their career paths?
Any career change has to begin with a belief in yourself and the knowledge that you can achieve anything if you put your mind to it. At IPI I was given opportunities to put myself out there and get to know people in other departments, which expanded my mindset and showed me where my passions could take me. It's one of the many things that makes IPI such a great company to work for; they truly believe in their people and are so supportive of each individual's career aspirations.

Lisa is the People Experience Director here at IPI and has 20 years HR experience in dynamic, multi-national technology businesses, has been a commercial HR Leader & Strategic Business Partner. Lisa's expertise in Talent Acquisition & Development, Culture & Engagement, M&A & TUPE brings a wealth of experience to us. Lisa is massively focused on creating a great workplace.