Long Queue Times are Massive Sources of Customer Dissatisfaction.
They reflect poorly on your brand and can be a major cause of complaints.
Call peaks. Depending on your industry almost anything can cause them. The trouble is you never know when they are going to happen and it doesn't make financial sense to staff for the maximum load.
Call Volumes at Peak Levels?
To help businesses manage their call peaks and potential lack of staff in these challenging times, IPI is offering Q4 Me for 30 days free of charge, no commitment required.
get started

Q4 Me in Action
Our client wanted a solution to better manage the traffic coming into the contact centre – reducing the impact on its agents, whilst also improving the experience of customers calling through to speak to an adviser.
Q4 Me is an IPI Patented Solution
Strike the right balance between staffing levels and queuing times
Monitor queuing times and, based on Service Level Agreements (SLAs) you set
Offer callers the option of being called back and vary the point at which it is offered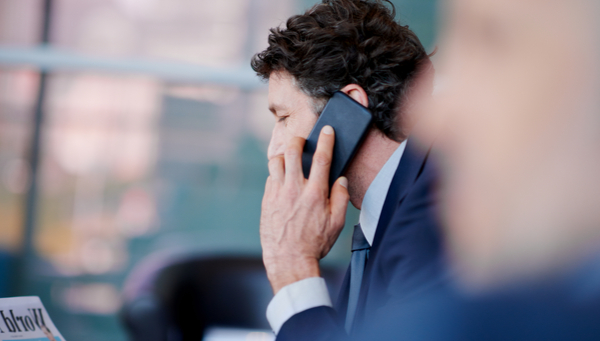 Don't Lose a Call
If there's a massive spike in call volume, you may decide to offer a call-back immediately when a caller connects. On other occasions you may want to set a specific time limit. You can also contact the customer within a defined time period or at a convenient, agreed time in the future. The result? You don't lose a call, you meet your SLAs, you optimise the number of agents you need at any given time AND, if you're using a Freephone number, call charges are reduced.
Find Out More
Hear from our CX Expert
In this webinar, CX expert, Steve Murray, explained how a simple proof of concept application delivered remarkable results at one of the UK's leading Travel Company's. In just a few short weeks they achieved thousands in additional revenues, reduced overtime costs, boosted staff morale and significantly improved customer satisfaction.
A Happy Customer
From the customer's perspective it is more convenient and eliminates the frustration of hanging on for an indefinite time period. And a happy customer is a loyal customer.
News
It's all happening at BIBA this week, with a new partnership announced between IP Integration and Blieve. Here's the word; IP Integration (IPI), the digital…
Blog
Our Applications Director discusses three ways to capitalise on intelligent call routing in Contact Centres.
Upcoming Event
7th July, 2022
Explore the misalignment of CX priorities across Customers, Operations and Execs, the impact that this misalignment has on meeting customer expectations, and why many retail contact centres aren't evolving fast enough.
"Where previous suppliers have failed, IPI has succeeded, quickly and seamlessly implementing a solution that has already benefited our organisation. IPI has delivered from the off, providing valued consultation and a solution that exceeded all expectations, to create the experience our customers and staff deserve. Without IPI's hard work and dedication, we would have struggled to make it through our peak period."

Travel Company