Meetings and Collaboration
You'll Get the Message
Customer communications and team collaboration, all in a single platform. Every task is easier when content, contacts and conversations live in the same space, regardless of channel.
Work Smarter to Deliver Excellence
Disjointed systems create slow and awkward customer experiences. Bringing all of your communications into a single hub means that your agents and managers get a holistic view of a customer's history, and fast access to answers.
How Can We Help?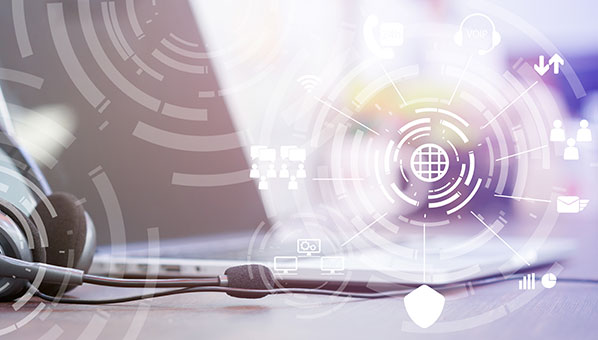 Unified Conversations
When conversations are broken across several channels or applications, making sense of the story can be slow and difficult. Customers become frustrated and agents lose the will to work. With a unified communications solution from IPI, you can unite every conversation in a single platform. UC can help your contact centre become leaner, faster and smarter.
Knowledge Management
Your agents know the answer is out there, but in many contact centres the knowledge is dispersed across applications, channels, knowledge bases and chat histories. Unified communications make it easy to access information in the moment when it's needed. UC gives you a single home for every asset.
Employee Empowerment
Give your agents, colleagues and managers the tools they need to work effectively. Whether they are serving customers, managing teams or building the business, unified communications make collaboration more efficient and more effective.
Onboarding Efficiency
First impressions count for a lot. While many contact centres provide agents with an overwhelming array of options and require months to learn, a unified communications solution allows you to focus your training on a single primary solution. Onboarding takes days instead of weeks.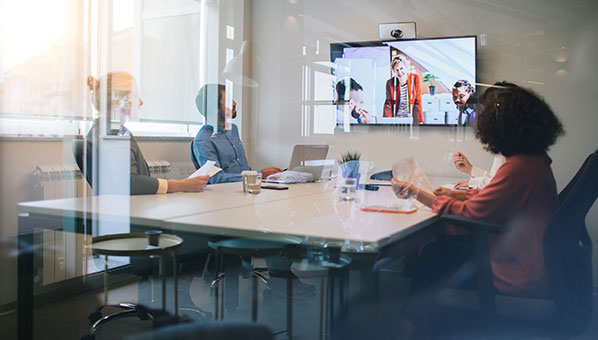 Conferencing
Flexible working patterns and distributed teams make video conferencing a vital technology in the modern business. Upgrade your digital conferencing with a single solution that enables high-definition video, crystal clear audio and screen sharing that is fast and responsive. Meet with your colleagues and customers, from any location, to any destination.
Talk To An Expert
Agent Retention
Are your best agents growing tired of your disconnected systems? Unified communications solutions empower your agents to serve customers brilliantly. This improves the employee experience and produces a greater sense of job satisfaction.
We Are Here To Help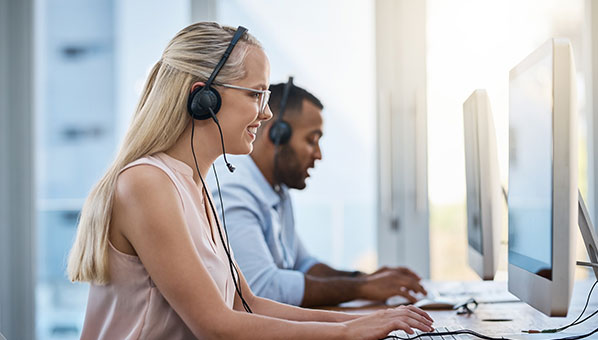 Talk to Us About Your Meetings and Collaboration Issues
Is your contact centre ready for reinvention? With decades of experience at the forefront of contact centre technology, we understand the pressures you face, and we know how to make a difference. Our engineers, architects and consultants can help you improve the customer experience, control costs and improve the working lives of your agents.
Contact Us Now
News
IPI secures three-year contract based on extensive Avaya experience 28 September, 2021 – IPI, the contact centre specialist, today announced that Gtech, an independent British designer…
Blog
How cloud-based technology is key to contact centre growth The value of the cloud has never been as apparent as it has over the last…
Video on Demand
19th May, 2021
'Come out fighting from lockdown - contact centre strategies & lessons learnt' – The mix of people, process, technology & the market
""We have real confidence in IPI's ability to deliver on their solutions, they really make an effort to understand our goals and objectives so we know we are in safe hands. IPI has continually impressed with their teamwork, communication and co-operative approach, not to mention top-class, innovative solutions. IPI's longstanding partnership with Avaya together with their insights and expertise have been invaluable to our business and we look forward to working together to deliver excellence for our employees and patients, and building a long and trusted relationship with IPI.""

Charlie Barrett, Telecoms & Infrastructure Manager
"Working with IPI has allowed us to continue to reach our customer service excellence goals, improve internal processes, lower costs, and achieve a higher SIM score, benefitting both the entire organisation and its valuable customers."

United Utilities
"Previously everything was done by using spreadsheets which was really time-consuming. Many years of working with different partners for disparate systems was very inefficient. Working with IPI, with everything aggregated under one roof was really attractive for us, and we are already reaping the benefits."

MandM
"IPI was awarded the prestigious Avaya 2016 Strategic Win Award for the Asia region by combining the Avaya solution with a selection of its own complementary tools while managing the highly complex roll-out. This augments and extracts value from our existing back-end platforms, and provides the company with a sophisticated omnichannel contact solution with full personalisation attributes to enhance the experience of its customers."

Online Gaming Giant
"Working with IPI has improved service to our customers and internal processes which has led to happier staff, reduced agent turnover, and us becoming a Top 50 in Customer Service."

Peter Martin, Head of Operations
"Our customers are eager to connect with us via an increasing range of communications channels; IPI plays a pivotal role helping us select the solutions that best meet these needs and is always mindful that any new tools must integrate with our existing technology stack so we can maximise the value of our previous investments. Over the years, IPI has become much more than a supplier to us, they are a fully trusted partner with an innovative mindset that is rare in the industry. Their unwavering focus on the contact centre market together with their in-house developer capabilities, means IPI has both the vision and the capabilities to help us realise our digital transformation plans."

Julian Bond, CIO