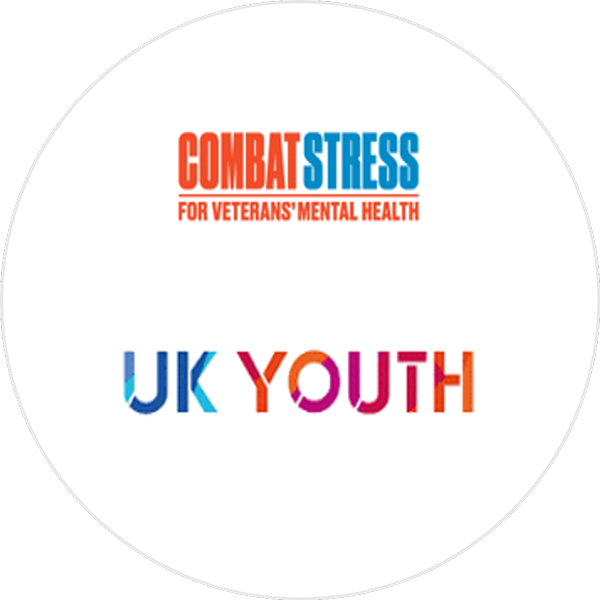 Help support our colleague,
Mick Lee
Let's help Mick reach his goals…..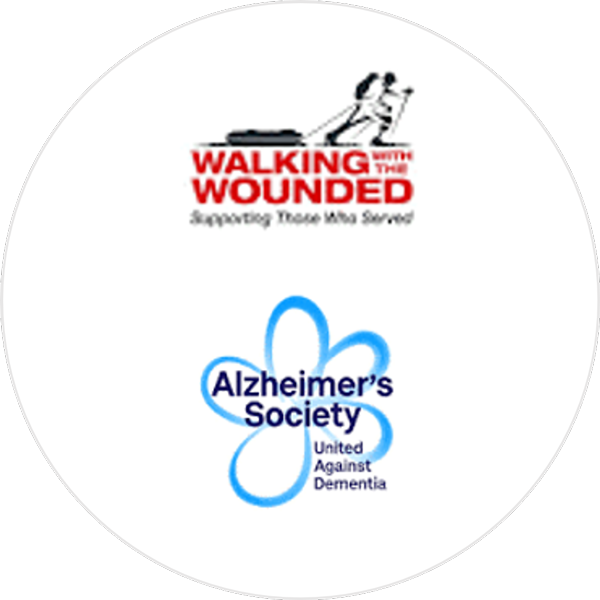 Mick is running (a very long way!) for some amazing charities.
A personal note from Mick
I have a number of passions – diving, my own health and own military relationship.
From a conversation with our very own CEO Sat, I changed my mindset overnight from a defeatist "I can't ever be fit or strong enough to do the Marathon Des Sables (MDS) at my age, to I'm going to do it and I'm going to incorporate my passions as my why factor and give me a reason".
At 51 years old, not even a reasonable runner, I felt like I needed a challenge and basically I needed a kick up the arse. My conversation with Sat was my morning coffee moment!
I'm doing a number of events to raise support and awareness of my charities, I know military charities are not everyone's cup of tea but mine are based on rehabilitation and creating a safe place for those affected by afflictions caused in carrying out their duty to the government and to us.
Thank you so much for taking the time to read my message and consider my request.
Donate here
Completed events:
– The Total Warrior challenge in June – Finished
– The TCS London Marathon in October – Finished 04:14
– The Druid's Challenge in November – Finished & broken – 85 miles in 19 hours 10 minutes
– The Pilgrims challenge in February – 66 miles in 2 days 7 hrs 13 mins & 7 hrs 40 mins
Next:
– Lots of winter running and walking, building strength and endurance, testing kit and routine.
– The MDS or The Marathon Of Sands in April 2023, described as the toughest footrace on Earth, a six-day ultra-marathon over 150-156 miles, carrying the weeks' worth of food and essential kit throughout the event.
Anyone washing to join me in my winter running and walking is more than welcome. It's always nice to have someone accompany me and do some walking/jogging while I'm carrying weight.
My chosen charities
Deptherapy have unfortunately had to close their doors to fundraising, however, I'm pleased that the invaluable money that you helped raise has gone towards helping a beneficiary in their program next year. I hope that they will keep in touch and we will hear from them next year so thank you for the difference you made to their life.
Because of this, I have reviewed the charities I am supporting on my journey and have decided to split the money between four charities. I will now be fundraising for Combat Stress, the UK's leading charity for veterans' mental health, Alzheimer's Society, supporting a debilitating disease that took over my father's life at 65 years old, Walking With The Wounded, a well-known charity that supports those wounded, mentally or physically, in the military, and finally UK Youth, our own company charity partner, equipping and empowering young people to thrive and contribute in every stage of their lives.
The closure of Deptherapy shows the importance of your support to my chosen charities. I know times are hard but please support me in giving what you can. Each donation, big or small, makes a huge difference and it makes my miles, sore legs and feet, and blisters worth it.
Thank you so much.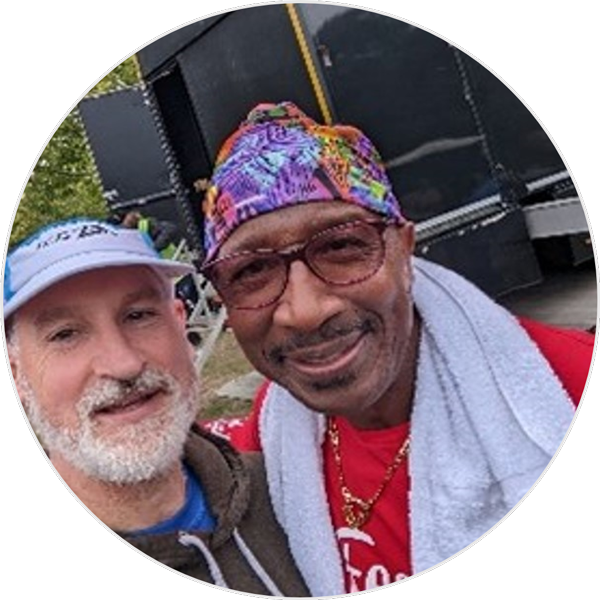 Next event:
Marathon des Sables
April 2023
Good luck Mick!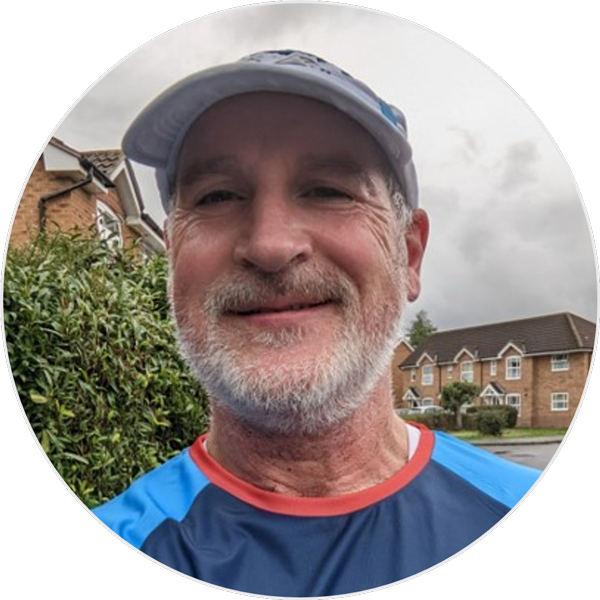 My Pilgrim's Challenge Blog
It began with a lovely fresh 0830 start-line in Sandy's Farm, Searle, off we trotted through the North Downs Way full of enthusiasm and plenty of talking, oddly that continued for most of the run. The weather was fantastic, 9 degrees' pretty much all day and an expectation of 9hrs as the finish time, I was carrying 6kg – without water so just under my expectation for the MDS carrying weight. I've decided that all Ultra-runners are complete space cadets as even when they're in pain they smile and enjoy the challenge, I'm still not there.
Box Hill, whilst challenging was made all the harder after 20 miles of continuous walk/running, made more difficult by the race winner passing me like I was standing still, smiling, and hoping I was having a lovely day, he did that on the way back on day two. Nice guy but wanted to trip him when he passed me both times. The end of the first day was at Redhill school, a few blisters and to my horror some minor tears in my trainers. The evening was well organised with some amazing ladies talking their MdS and running experiences followed by a questionable evening on the school hall floor with what was the loudest snorer I have ever heard My coach proved his mettle with being the last man in at 12 hours and being 69 years old with no long-distance training, what a performance
Day 2 was a cold 0715 start, off we went with slightly achy bodies and feet but no less enthusiasm, watching my shoe as I stepped and questioning if it would make it, very soon we were trotting and got into our stride, the views as daylight broke were amazing so had to take a quick sunrise shot After that it was just a case of head day and push, through Reigate and Box Hill, down the steps, the knees took a battering there but on we went, through the checkpoints and we were moving well. We got to the finish line comfortably, again ahead of our expected 9 hours as it's meant to be tougher on the way back so were happy at the finish line. My trainers were finished despite best efforts to tape them up to keep them together, they held just enough to see me through
The results:
Day 1 – 7hrs 13 minutes, Day 2 – 7hrs 40 minutes