Face to face series spanning the north and south of England
Bridging CX innovation and Business Success
Register now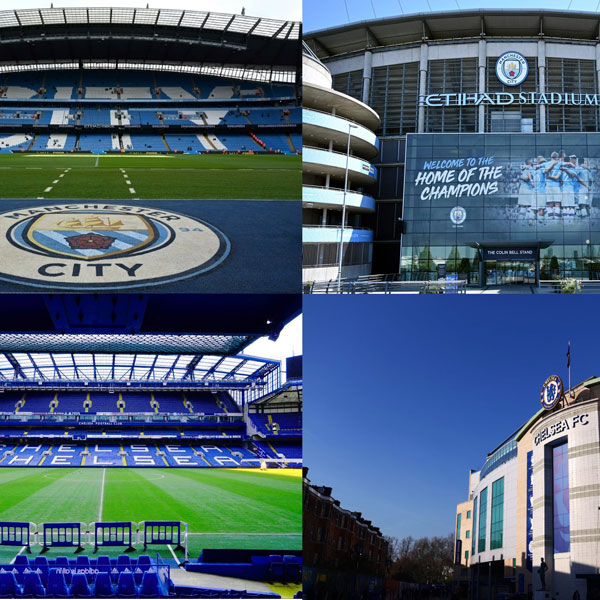 Join us for our first IPI Spotlight event at a choice of the prestigious football clubs Chelsea FC and Manchester City!
In today's competitive business landscape, delivering a personalised customer experience has become a key differentiator.
This event will delve into the techniques for directly impacting customer satisfaction plus unlocking ROI and cost optimisation. It will provide actionable tips and best practices that can be implemented immediately, leading to improved customer loyalty, higher retention rates, and increased positive word-of-mouth referrals.
We are featuring a renowned expert in the field, Steve Morrell from Contact Babel, who will share valuable insights into customer drivers and actions that contribute to a personalised customer experience. You will gain exclusive access to his expertise and learn about the latest trends and strategies.
You will hear from one of our clients who will provide a real-life example and practical insights into the process, challenges faced, and the remarkable outcomes achieved by a business that prioritised personalisation.
Networking and demo opportunities: You will have the chance to connect with like-minded professionals, industry peers, and potential collaborators. The event will be a valuable platform for sharing experiences, exchanging ideas, and building relationships that extend beyond the event itself. And of course you can visit the demo lounge to engage with interactive demonstrations, allowing you to see practical applications of the concepts discussed during the event.
All followed by lunch and a guided stadium tour.
Chelsea FC
Stamford Bridge
Hollins Suite
25th January 2024
Stamford Bridge
Fulham Rd
London
SW6 1HS
Register now
Manchester City FC
Etihad Stadium
Chairmans Suite
30th January 2024
Ashton New Rd
Manchester
M11 3FF
Register now
9.00
30 mins
Arrival and refreshments
9.30
30 mins
Welcome and introduction with Sat Sanghera

Setting the scene & Mega trends (overview of the series)

10.00
30 mins
Customer drivers and actions for personalised CX with Steve Morrell
10.30
30 mins
Personalised CX is not just a trend with Steve Murray

How to directly impact customer satisfaction, loyalty, and business performance

11.00
30 mins
Break – Visit the interactive Demo Suite
11.30
30 mins
The anatomy of a personalised customer experience: Unlocking ROI and cost optimisation with Craig Farley and Annabelle Goymer
12.00
15 mins
Customer story exclusive from Liberata
12.15
15 mins
Round up and Q&A
12.30
60 mins
Lunch, networking and Demo Suite
13.45
Venue tour
Meet some of our speakers
Demo Suite
Visit the demo suite to engage with interactive demonstrations, allowing you to see practical applications of the concepts discussed during the event.