Support Standards
Support Metrics from Prior Week: Published 4 July 2022
Transformative Contact Centre Solutions
IPI has provided support and services to contact centres for more than 20 years. We work at the forefront of technology to bring you solutions that transform your services while improving resilience, efficiency and value-for-money.
Your contact centre has the potential to deliver a better customer experience while significantly reducing costs.
Support
With three Network Operation Centres in the UK (London, Manchester, Reading) we provide a rapid-response support desk at any moment, day or night, on any day of the year. We invest heavily in training and development to ensure our team of engineers is able to deliver rapid resolutions to any issue.
Explore Support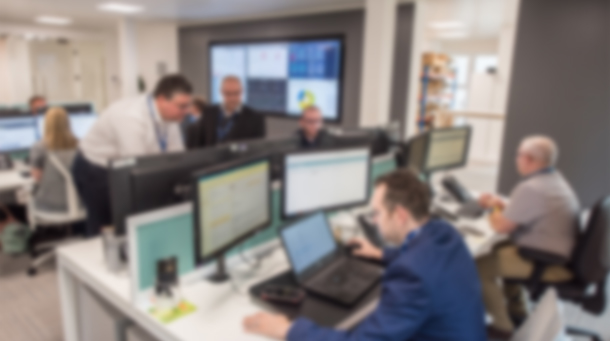 Supporting you and your Investments
We routinely go above and beyond what is expected for our customers. Our goal is to help you get the most out of your investment in technology and provide you with the support you need.
Managed Services
Our complete suite of services enables you to simplify procurement and accelerate transformation. Choosing IPI means accessing a wealth of talent and decades of experience in contact centre technology. We understand your challenges and we know how to overcome them.
Explore Managed Services
Learn More about our Support and Managed Services
Our global team of advisors are fully qualified across all the technologies we deploy and provide the value added services which distinguish an IPI solution in the marketplace from our competitors.
Contact Us Now
News
It's all happening at BIBA this week, with a new partnership announced between IP Integration and Blieve. Here's the word; IP Integration (IPI), the digital…
Blog
With the never-ending advancements in consumer tech – such as Alexa, Siri and countless mobile apps –consumers have become increasingly tech-savvy, causing customer expectations to skyrocket. For brands, this is motivation to assess and re-address the customer experience (CX) – making sure that, regardless of evolving customer expectations, a brand's contact center is ready to play its part in making the customer journey smooth and memorable (for the right reasons).
Upcoming Event
7th July, 2022
Explore the misalignment of CX priorities across Customers, Operations and Execs, the impact that this misalignment has on meeting customer expectations, and why many retail contact centres aren't evolving fast enough.
"Ensuring that our back-end infrastructure is geared up to support our customer base is absolutely critical to the continued success of our company. IPI provided us with confidence that our systems would be effectively supported and would continue to deliver the service our customers expect from our brand. "

Rashpal Degun, Communications Manager at DialAFlight, part of the Lotus Group
"We offer a key service to the public in debt advice which can be extremely sensitive and with the impending impact of Covid19 we needed to protect our workforce and still provide this essential service to the public. We also needed to ensure our call routing IVR system was still utilised. IPI were excellent in understanding our priorities and very quickly worked in partnership with my team to deliver and configure an AVAYA remote working solution within 48 hours. The extra effort and attention from IPI to insure we were able to continue providing our service from 173 advisers all working remotely and no disruption or changes to our IVR call flow gave us comfort and allowed us to focus on the other priorities in our business."

Martin Nall – Head of IT, Money Advice Trust
"Out of all the technology partners in the market it was IPI that impressed us the most with their extensive knowledge of Avaya, highly responsive support services and guidance around deploying the latest digital technologies. IPI's innate understanding of what makes a contact centre tick and how to optimise operations to obtain the best business benefits have been fundamental to our long-lasting partnership."

Martin Nall – Head of IT
""We have real confidence in IPI's ability to deliver on their solutions, they really make an effort to understand our goals and objectives so we know we are in safe hands. IPI has continually impressed with their teamwork, communication and co-operative approach, not to mention top-class, innovative solutions. IPI's longstanding partnership with Avaya together with their insights and expertise have been invaluable to our business and we look forward to working together to deliver excellence for our employees and patients, and building a long and trusted relationship with IPI.""

Charlie Barrett, Telecoms & Infrastructure Manager
"IPI's knowledgeable and efficient team provides exceptional support for our UK and European offices."

Steven Dick, Infrastructure Engineer III
"I can honestly say that IPI are unique in their market space. Despite all the challenges affecting everyone now, IPI pulled out all the stops and delivered us a clear business continuity plan and helped us to quickly transition to a new solution seamlessly."

Harvey Gill, Head of IT