Analytics makes Conversations Quantifiable
Whether your customers choose to contact you via the phone or using text-based channels such as email and chat, their comments are filled with valuable information about your brand, products, processes, and services. Speech and text analytics enables you to follow a customer's journey regardless of communication channel and drive profitable change in the contact centre and across your business.
IPI's analytics portfolio includes solutions from leading vendors, CallMiner and Verint.
Why use Speech Analytics?
With speech analytics you can turn thousands of hours of call recordings into actionable insights. Instead of laboriously listening to calls and scoring interactions, you can instantly count instances of phrases, search for anomalies and identify your top-performing agents.
Watch our video which explains how we can analyse speech to reveal 100% actionable intelligence based upon what the caller has said.
Download Our Fact Sheet
Customer Churn Index 2020
Find out why Britain's consumers leave suppliers in the latest customer churn index 2020.
Read the report

Real-Time Speech Analytics
RTSA analyses agent and customer speech to provide live feedback to agents and team leaders about what's being said, and how it's being said. It monitors tone of voice, speech clarity, silences, keywords and script adherence, all whilst the call is in progress.
The technology allows you to monitor and provide guidance to agents in real time, improving conversations, increasing sales, improving first call resolution and ensuring compliance.
Hearing your Customers
You may think you're listening to your customers, but in fact you're missing 96% of what they're actually saying. The average call centre only listens to — and is capable of monitoring — just 3 to 4% of the contacts. With Speech Analytics you can easily monitor and evaluate the voice of the customer.
Read the ebook about how interaction analytics improves contact centre efficiency.
Read the eBook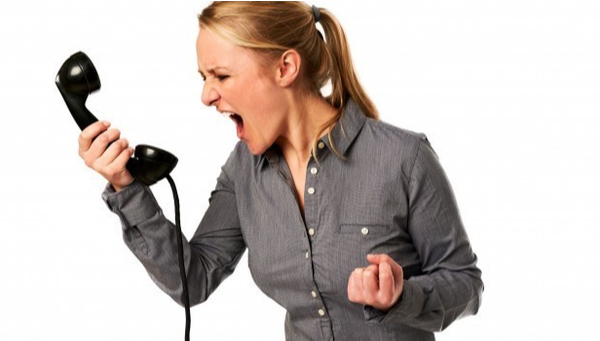 How can we help?
Customer engagement analytics helps you to quickly and easily sift through and analyse the massive volumes of data captured in your customer interactions to drive customer experience, risk mitigation, and contact center performance. Talk to our consultants on how we can help or book a demo today.
Contact Us Now
News
IPI secures three-year contract based on extensive Avaya experience 28 September, 2021 – IPI, the contact centre specialist, today announced that Gtech, an independent British designer…
Blog
Today's companies are tuned into the needs of their customers like never before – adopting practices which facilitate a smoother customer journey, both encouraging long-term…
Video on Demand
19th May, 2021
'Come out fighting from lockdown - contact centre strategies & lessons learnt' – The mix of people, process, technology & the market
"We thought this type of speech analytics exercise was not going to meet our expectations because we'd been let down by previous attempts. But this was so much more than speech analytics. It went above and beyond by analysing the full contact between the agent and customer, uncovering more than just speech, and providing insight for us to unlock and understand – and take action upon."

Anglian Water